Los Angeles residents are probably getting tired of hearing about the Delta Variant. It's been all over the news lately.
Sadly, that will continue since it was reported last week that the variant has become dominant in five states. That includes California. 
It's also likely dominant in Los Angeles as well. 
It was only a matter of time until Delta spread enough to become dominant in American as a whole. That day has come. 
What Makes a Variant Dominant?
For a variant to be dominant, it must cause more infections than any other variant. It's important to note that it doesn't have to account for 50% of cases. It just has to cause more than the others. 
According to the California Department of Public Health, Delta is now dominant. It's responsible for 35.6% of infections. That is higher than the Alpha Variant, which causes 34.3% of cases. 
WHO Warning
The World Health Organization is very worried about emerging variants. 
Dr. Tedros Adhanom Ghebreyesus, the director-general of the WHO, had this to say.
"The Delta variant is dangerous and is continuing to evolve and mutate, which requires constant evaluation and careful adjustment of the public health response. Delta has been detected in at least 98 countries and is spreading quickly in countries with low and high vaccination coverage."-Dr. Tedros Adhanom Ghebreyesus
Many experts worry that the longer it takes to get the world to vaccinate, the more the virus will mutate. The more the virus mutates, the greater the risk is of it mutating into something worse. 
"Widespread vaccination is the best way to slow the pandemic, save lives and drive a truly global economic recovery, and along the way prevent further dangerous variants from getting the upper hand." -Dr. Ghebreyesus 
My Thoughts
There is a lot of scary news going around nowadays. 
However, it's not all bad. One bit of good news is that our vaccines still work. 
Two doses of our current vaccines are highly protective against all variants, including the Delta Variant. 
Delta is dominant in the UK, which makes the next bit of news exciting. Data from the UK suggests that the Pfizer and AstraZeneca vaccines are effective against symptomatic Covid.
Pfizer is 88% effective, while AstraZeneca is 60% effective. 
Variants might slightly weaken our vaccines, but none have gotten rid of their protection yet. 
That is great news for highly vaccinated places like Los Angeles. 
Sadly, I think we have passed the point of no return with variants. The uneven rollout of the vaccine will keep variants coming. 
It's impossible to tell if one of the variants will eventually beat our vaccines. Either way, Los Angeles will just have to ride out the storm of variants and hope for the best.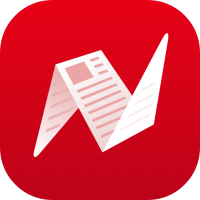 This is original content from NewsBreak's Creator Program. Join today to publish and share your own content.