Covid changed everything. The world will never be completely the same. 
The way we work in Los Angeles is one thing that will forever be different. 
First of all, some workers will never go back to the office. Remote and hybrid working will become more prevalent. 
But, there is one change that many people aren't talking about, automation.
Automation
Automation is nothing new. Los Angeles residents are familiar with some of its effects. 
We have all gotten used to grocery stores having a self-checkout option. We can all order our fast food at one of the self-service kiosks as well. 
There are also more extreme examples, like robot delivery. Also, fully cashier-less supermarkets already exist. 
Service Industry
Automation will hit the service industry the hardest. That's bad news since Los Angeles has a lot of service industry jobs. 
Automation was happening before Covid, but the pandemic definitely sped things up. 
Casey Warman is an economist at Dalhousie University. He pointed out a pretty obvious issue with automation. 
"Once a job is automated, it's pretty hard to turn back." -Casey Warman
There is no such thing as temporary automation. Once jobs are lost to automation, they won't come back. 
Not All Bad
It's not all bad news, though. Some economists, like Katy George, argue that increased automation is actually encouraging. 
"For the first time, we're seeing that these technologies are both increasing productivity, lowering cost, but they're also increasing flexibility. We're starting to see real momentum building, which is great news for the world, frankly."-Katy George
She argues that while some workers will lose out to automation, there are many positives. 
Automation has the potential to make the economy more productive, which is good for everyone. 
The lower costs and flexibility provided by automation are promising also. It means that those resources can be used in other ways, including creating new (and hopefully better) jobs. 
My Thoughts
Automation is an extremely complex issue. 
On the one hand, growing productivity is great for the economy. 
On the other hand, some people will inevitably get screwed. 
One very real consequence we have already seen is there being fewer jobs available. Grocery stores all over Los Angeles employ fewer cashiers than before. 
There is also the risk of people being forced to take lower salaries to keep their jobs. 
Regardless of how you feel, automation won't stop. All Los Angeles residents can do is be ready for it. 
A combination of Covid and automation is going to change forever the way we work.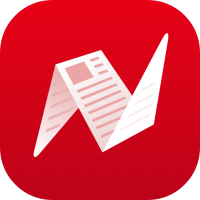 This is original content from NewsBreak's Creator Program. Join today to publish and share your own content.