Is Los Angeles done with Covid? 
We all certainly hope so. 
With California fully reopened, nobody wants to take any steps backward. 
At least one expert is concerned about future Covid surges. 
Cause For Concern
Michael Osterholm is the Center for Infectious Disease Research and Policy Director at the University of Minnesota. 
On Friday, he warned about the risk of "substantial" regional surges of Covid. He went as far as to say that, "we're not done with this virus at all."
He is concerned about the highly transmissible Delta variant. If it takes hold in the U.S., it could cause problems. 
Rochelle Walensky, the director of the CDC, shares his concern about the Delta Variant. She recently said that the variant will "probably" become dominant in America. 
It was not all doom and gloom, though. He was clear that he doesn't expect another nationwide surge. He feels that the Scale of America's vaccination program should keep the country safe. 
Under Vaccinated Counties
The Delta Variant presents a unique challenge since one vaccine dose doesn't provide much protection. It highlights the need for people to get fully vaccinated as soon as possible. 
Michael Osterholm has sounded the alarm about the risk to under-vaccinated counties. 
"We have over 100 counties in this country that have had less than 20% of their population vaccinated. We have states where we're well below 40% with even a single dose of vaccine in people. So we have a lot of susceptible people out there yet that have been not vaccinated, that, for example, should this Delta variant take over, we're going to see local and regional surges that are substantial." -Michael Osterholm
He clarifies that although we are safer than most countries, we still have more work to do in the fight against Covid. 
"I think this is all the more reason why we have to know that we're not done with the virus yet. We're surely farther along in this country than other places but we still need to get people vaccinated. And as you know, things have slowed down dramatically in terms of new people getting vaccinated."-Michael Osterholm
Why Los Angeles Might Not Need To Worry
Thankfully, Los Angeles is not one of those under-vaccinated counties. When you compare Los Angeles's vaccination numbers to the nation as a whole, we stack up favorably. 
National average (fully vaccinated)
Los Angeles exceeds the national average in fully vaccinated adults and seniors. As long as our vaccination numbers continue to improve, we have little to worry about. 
L.A. County is more protected than most counties. 
My Thoughts
Over a year into the pandemic, Coivd is still scary. 
It's natural to worry about new Covid developments. 
However, there is no need to panic. We are in a much better place than we were early in the pandemic.
Los Angeles County specifically is more protected than most. 
Whatever happens next, we will get through it.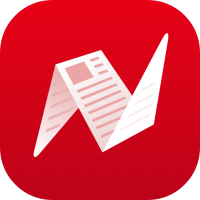 This is original content from NewsBreak's Creator Program. Join today to publish and share your own content.