Covid-19 has changed Los Angeles forever. There is no denying that. 
But has it permanently changed the way people look at work?
A recent jobs report suggests that it might.
The latest Labor Department JOLTS report shows something very interesting. Workers voluntarily left their jobs at a rate of 2.7%. That's an all-time high. 
Most Affected Industries 
Retail, food services, and accommodation were the hardest hit industries. Accommodation and food services lost workers at rates of 5.6% and 4.3%, respectively. 
It's worth noting that all three of those industries involve low pay and high in-person contact. Of course, low pay is never popular, but in-person contact is an issue Covid made less appealing. 
Education and health services also saw high quit rates, with a 20-year record of 2.3%.
Biggest Reasons to Change Jobs
The choice to quit a job is complicated. There are many different reasons people choose to leave. 
Here are three of the top reasons post-Covid.
Passion 
Life is short. That was always true, but Covid has emphasized that fact. Seeing firsthand how fragile life is made people think differently. 
Why spend your whole life doing something you hate?
Why not chase your passion?
Chasing your passion is a good idea anywhere, but even more so in Los Angeles. 
Few places in the world have as many opportunities as Los Angeles. Whatever your passion, then chances are you can find it in L.A.
Work-life Balance 
Burnout is a real problem. 
A March survey by Indeed showed that more than half of U.S. workers reported experiencing burnout in 2021. That is up from 43% before the pandemic. 
One of the few positives from Coivd is that it made people appreciate time with family more. 
Jobs that offer more balance are only going to become more popular. More and more people will look for jobs that help them avoid burnout and give them enough time off. 
Remote Work
For decades we blindly accepted that going to work five days per week made sense. Finally, people are starting to question that notion seriously. 
Los Angeles has notoriously bad traffic. 
Why do people voluntarily fight that traffic five days per week?
Many recently relocated workers have changed the way they think about commuting. For example, one in four pandemic home buyers says they would choose to find a new job rather than return to the office. 
If your profession doesn't require person-to-person contact, why wouldn't you work remotely?
My Thoughts
I am a huge fan of periodically reevaluating why we do things the way we do. 
We have not rethought work in Los Angeles in what feels like decades. 
Even if rethinking work doesn't lead to change, it's still a valuable way of thinking. 
After all, life is too short not to make the most of it.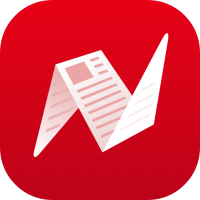 This is original content from NewsBreak's Creator Program. Join today to publish and share your own content.