The Delta Variant has been in the news a lot lately.
President Biden recently warned that the variant poses an increased threat to unvaccinated Americans. 
This variant may be the newest, but it's not the first. We have been hearing about variants for months now. 
Should Los Angeles residents be worried?
What is a Variant?
What exactly is a Coronavirus Variant?
Dr. David Angelthler, a TGEN epidemiologist, provided a great answer to this question. 
"A virus is essentially like all living things. It evolves in a way that it picks up mutations. Once it replicates, it has to replicate that entire genome and the genome of the virus is 30,000 letters long… and so it has to replicate all those over and over and it's going to make mistakes. And it does have the ability to correct some of those mistakes, but sometimes, it doesn't. And those mistakes can act just like typos. Most of those are just typos. They don't really change the make-up of the virus at all. They don't cause any harm, don't make it more virulent or anything like that. Every once in a while, you get a typo that actually changes an amino acid which is part of the protein. And then that means it changes just a little and it might make it spread more quickly or more infections in some people."-Dr. David Angelthler
Why People Are Worried
There is no denying that people are worried. 
British Prime Minister Boris Johnson delayed the UK's reopening by a month. He cited the risk of the Delta Variant as the reason for the delay. 
The UK's worry seems to be well placed. According to a recent study, roughly 90% of cases in the UK are from the Delta Variant. 
Delta only represents 10% of the current U.S. cases. However, the CDC is very concerned it can become the dominant strain soon. 
Research shows that the Delta Variant is 60% more transmissible than other variants. 
Perhaps most concerning is that young people seem to be particularly susceptible to the new variant. There are two main reasons for that. 
First of all, younger people are more likely to be socially active. 
Secondly, they are less likely to be vaccinated. 
Do Vaccines Still Work?
Yes, our current vaccines work against the Delta Variant. However, there is no guarantee that that will always be the case. 
The CDC's biggest concern is the virus mutating to a point where current Covid vaccines don't work. 
They are encouraging people to get vaccinated quickly to prevent this. 
"That's really what we're actively trying to prevent, which is why we're really encouraging people to get vaccinated. I will say, as worrisome as this delta strain is with regard to its hyper-transmissibility, our vaccines work. Right now, they are working and they require actually two doses or to be fully vaccinated to work. So I would encourage all Americans to get your first shot and when you're for your second, get your second shot and you'll be protected against this delta variant."-CDC Director Dr. Walensky
Reason For Optimism
Research suggests that a single dose of the vaccine doesn't offer much protection from the Delta Variant. However, two doses of the Pfizer vaccine were shown to be 88% effective at preventing symptomatic cases. 
So, the faster people get fully vaccinated, the less of a problem the Delta Variant will be. 
That is good news as America pushes towards 70% of adults getting vaccinated. If we can keep up the pace of vaccination, there is little to worry about. 
Are more Lockdowns Possible?
A natural worry whenever we talk about Covid is the possibility of new more lockdowns. 
Should Los Angeles residents be worried about more lockdowns?
President Biden doesn't think so, but he pleads with people to get vaccinated as soon as possible.
"Where people have gotten the two shots, the Delta variant is highly unlikely to result in anything. The Delta variant can cause more people to die where people have not been vaccinated. If you have one shot, get the second shot — as soon as you can." -President Biden
My Thoughts
It sucks talking about new variants. But, sadly, this is the new normal. 
This is the normal we chose when the world decided to vaccinate based on nationality. 
The Delta Variant originated in India, a nation lagging in vaccination. New variants will continue to emerge from parts of the world with little access to vaccines. 
Thankfully, Los Angeles has a high vaccination rate. That should keep us relatively safe from current and future variants. 
Also, there is very little public appetite for lockdowns. So I seriously doubt Los Angeles will go down that road again.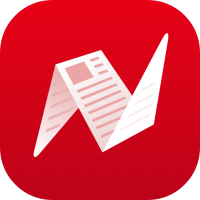 This is original content from NewsBreak's Creator Program. Join today to publish and share your own content.