Photo by Dillon Shook on Unsplash
I firmly believe that Los Angeles is the best city in the world. Yes, I am super biased. But, I am not going to change my opinion now. That is not to say that LA is perfect. There are some negatives about living or visiting here. There are also some aspects of LA that are a little overrated. 
1. Traffic
One of the huge benefits of visiting a small town is that you can get anywhere quickly. The roads are almost always clear. Los Angeles is the complete opposite. 
Driving in Los Angeles is something you get used to when you live here. However, the traffic is something that people who didn't grow up here underestimate. It catches a lot of people off guard. 
2. The Hollywood Sign
Nine times out of ten people who have not been to Los Angeles before want to see the Hollywood Sign. Usually, they have seen it in a movie, so they want to say they saw it in person. 
Nine times out of ten, people are disappointed when they see it. It is smaller than people expect. And to be fair, movies do it no favors. Movies only show the sign from optimal angles and lighting. The actual sign can never live up to the standard movies set for it. 
3. Prices
According to Numbeo, you would need $2,000 more a month to maintain the same living standard you could in Las Vegas. Las Vegas was a random example. The point is that Los Angeles is expensive. More expensive than almost any other city in the USA. 
This isn't necessarily a deal-breaker. Lots of people think Los Angeles is worth it. It is just something to keep in mind. 
4. Beaches
Living near the beach sounds a lot better than it is, especially if you live in the middle of the country. The fact of the matter is that you never go to the beach as much as you think you will. Most people I know go to the beach once or twice a year tops. Most beaches are also overcrowded and dirty, which is not ideal. 
5. Overpopulated 
If you like being constantly surrounded by people, Los Angeles is the place for you. If you hate it, you will hate this aspect of living in LA. Between tourists and locals, LA is one of the most overcrowded cities in America.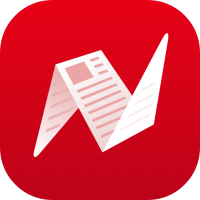 6. Disneyland
Many people who come to LA for the first time want to take a trip to Anaheim to see Disneyland. There is nothing wrong with Disneyland. Personally, I love it. However, movies and TV shows definitely build it up to be better than it is. Many people set their expectations too high and leave disappointed. 
7. Air Quality
If you are looking for the worst air quality in the country, Los Angeles is the place for you. The air quality is one of the things I didn't notice until college. I went on a trip to Washington and noticed a difference. I couldn't quite put my finger on it at the time. But, as soon as I got home, it hit me. You could almost taste the smog. 
8. Taxes 
If you love paying taxes, move to Los Angeles immediately. The sales tax in Los Angeles is a steep 9.5%. That is on top of the nation-leading 13.3% top state income tax rate. 
To be fair, Los Angeles also has a higher median salary than most places. Unfortunately, you give a good chunk of that back in taxes. 
9. Education Quality
The good news is that those high taxes lead to some great education for your kids. Just kidding. California is ranked 37th for pre-k to 12th grade. You would think a state with as much money as California could afford to educate its youth properly. 
On the bright side, California is ranked 4th in the nation for higher education. So come on down if you want to study at one of our great universities. 
10. Violent Crime
The violent crime rate in Los Angeles is 404.0 U.S., compared to the US average of 205.8. Don't worry, though. That is not as scary as it sounds. Most people go their entire lives without having any issues. It is just something to keep in mind. 
Final Thought
None of the negatives are anywhere close to enough to convince me to move. They also should not be enough to dissuade people from visiting. It is worth mentioning the idealistic movie version of Los Angeles, and reality doesn't match perfectly.