Covid-19 has changed a lot of things for a lot of people. One of the biggest changes has been the number of people now working from home. Some people hate it, but many people love it. 
People worldwide are waking up to the fact that they have been forced to work in an office for no good reason. Some jobs need an office, but many do not. 
Here are 7 of the benefits of working from home. 
1. More Breaks
Taking breaks in an office can be awkward. You don't want to appear lazy by being seen taking "too many" breaks. However, most of us function better if we take breaks as needed. Some days I take a lot of breaks. Some days I take very few. It varies greatly. 
Breaks are also more comfortable at home. You could lay down on the couch, grab a quick snack, talk to your wife, or many other things you can't do in an office. 
2. No Commute
The fact that not having a commute is a good thing was not a surprise to most people. It was a surprise to me, though. Before the pandemic, I took the train to work. I actually enjoyed it quite a bit. I spent the whole time reading, which is an activity that I enjoy. 
Despite my love for reading, I was wrong. Not commuting is better. It saves time and money. That extra time can be used to sleep more. Most people don't sleep enough, and your daily commute makes it worse. Only commuting 30 seconds from bed to my desk has been life-changing. 
3. No Pants
I don't mean this in a creepy way. I also don't mean not wearing pants on a video call. That is an accident waiting to happen. 
I have big thighs and absolutely hate wearing any pants that are not sweats. The extra comfort of not wearing pants has been a welcome addition to my life. 
4. My Dog Is Happier
This is only a plus if you have a pet. But, it is a huge plus in my life. My dog is happier when I am around more, and I am happier too. Taking him for more walks is a great stress reliever on stressful workdays. 
5. Communication Is More Efficient
Work-related communication is great at wasting time. Conversations that could be five minutes frequently turn into much more. A coworker walking over to ask a question can also interrupt your workflow several times per day. 
Using email and instant messaging is much more effective. If you are busy, you can get to them later when you have time. Also, they save time. Eliminating inefficient work communication has been a huge net positive. 
6. Better Work-Life Balance
Saving time on my commute and having a more flexible work schedule have been game-changers. I can balance work and life much easier than ever before. 
If you have a family obligation, it is easy to fit your work schedule around it. You can also sync up your family's schedules so that you all have breaks at the same time. 
I used to think I had to sacrifice work to enjoy life more. That is not the case anymore. The flexibility of working from home allows me to have my cake and eat it too. 
7. More Productive
Flexible work schedules are amazing. They allow you to work whatever hours you are most productive. Early birds no longer need to wait until 8 AM to start work. Night owls can now sleep in and get their work done later. 
Flexibility makes for happier, more productive workers overall. 
Final Thought 
Working from home is not for everyone. Some people will be happy to go back to in-person working. 
If you want to go back to working in person, great. If not, I hope you now realize that it is not necessary. You can find a career that you can do completely from home. You can enjoy a great work-life balance without sacrificing the quality of either.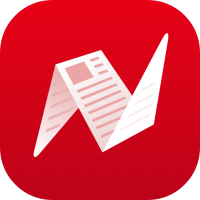 Photo by Helena Lopes on Unsplash