Despite COVID-19 being the leading cause of death among law enforcement officers, the Federal Law Enforcement Officers Association (FLEOA) is opposing the Biden administration's federal vaccine mandate.
Biden's order, announced from the White House on Thursday, placed vaccine requirements on as many as 100 million Americans, including private sector employees and federal contractors. Also affected are employers with over 100 workers, as well as around 17 million workers who receive federal Medicare or Medicaid.
"We've been patient but our patience is wearing thin and your refusal has cost all of us," the president said of unvaccinated Americans. "This is not about freedom or personal choice. It's about protecting yourself and those around you."
Larry Cosme, the president of FLEOA, sang a different tune, decrying the order as "coercion."
"This executive order villainizes employees for reasonable concerns and hesitancies and inserts the federal government into individual medical decisions," he said in a statement. "People should not be made to feel uncomfortable for making a reasonable medical choice."
Cosme's statement was met with mixed reactions on Facebook. Critics of the statement included several former federal employees.
"You are embarrassing and on the wrong side of history," an FLEOA member of over 25 years wrote in a comment. "Vaccinations are the MOST patriotic thing most of us can do at this moment in history."
A former officer echoed the member's concerns. Ethanb822 isn't identifying the commenters by name out of courtesy for their privacy.
"[In] my years as a federal law enforcement officer, I never recall being asked if I wanted a vaccination," the former officer wrote. "They were required. If I wanted to do my job, I needed to get them."
Despite some naysayers, the overwhelming majority of group members who commented on the statement's Facebook mirror lauded the FLEOA for its stance.
"Thank you FLEOA, hope you stay strong on this." One said. Another commented "Freedom to choose!" followed by several American flag emojis.
According to statistics released by ODMP.org, COVID-19 ranks as the number one cause of death in the line of duty in 2020 and 2021, with over 300 confirmed cases and over 170 under review as of late August. The organization says officer deaths in the line of duty have increased 2% since last year, with the overwhelming majority of those being due to medical causes. The FBI doesn't track COVID-19 in stats released in their crime data explorer.
Officers dying from medical issues, COVID-19 included, has gone down 8% since last year, but is still topping numbers for the organization. In the 2021 Line of Duty Death Report, the organization says, 160 officers have died due to medical reasons — that's more than every other category combined. Save for 16 of those fallen officers, all of them have died from the contagious virus.
"COVID is the #1 killer of LEOs in 2020 and 2021," the ODMP says in a message directed to officers visiting their website. "Getting vaccinated is just as important as wearing your vest and your seatbelt. Don't wait any longer, please get vaccinated today to protect yourself, your family, and your fellow officers."
The group's latest reported officer to die tacks another name onto the long list of COVID deaths in the law enforcement family: Tom Breedlove, a 33-year veteran detective of the Hernando County Sheriff's Office in Florida. He is survived by his wife and seven children.
According to the agency, Breedlove died of COVID-related complications on September 4th, shortly after he contracted the virus and was sent to the hospital.
The 54-year-old detective had been the head of the agency's Sexual Predator Monitoring Program since 2006, using the scope of his office to track and monitor every sexual predator who moved in and out of Hernando County.
"He was relentless as it pertained to protecting children and punishing those who dared to harm them," Hernando County Sheriff Al Nienhuis said in a statement.
Breedlove first began his career as a law enforcement officer at the Monroe County Sheriff's Office, in the Florida Keys, in 1988. Ten years later, he joined the patrol division for Hernando County. He was promoted to Major Case Investigations detective in 2002, where he started the SPOT program.
"Detective Breedlove's love for law enforcement led him to yet another area where his legacy will live on," Nienhuis said. "He helped mold the next generation of law enforcement professionals by being a long time and well-respected instructor at a local law enforcement academy."
Breedlove's public viewing will be held at Cornerstone Baptist Church located at 1100 W Highland Boulevard, Inverness, FL 34452, from 1:00 to 3:00 p.m. A memorial service will be held at 3:00, followed by a procession to a nearby cemetery where Breedlove will be buried with full law enforcement honors.
Did you enjoy this story? Please consider checking out more of my work here or following me on Twitter.
Follow me to see more articles like this.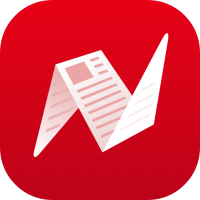 ...