A federal grand jury in Ohio has charged a self-identified "incel", shorthand for involuntary celibate, with plotting a mass shooting targeting thousands of women last year.
Incels are members of an online subculture of people who define themselves as unable to find a romantic or sexual partner despite wanting one. Discussions in related forums and websites are often deeply rooted in misogyny, entitlement, and resentment of women and other sexually active individuals. These feelings sometimes build up to violence.
Several mass killers have prescribed to the Incel movement, including a Toronto software developer, Alek Minassian, who killed 10 people with his car in 2018. Minassian told police that the subculture was his sole motive for the event, however, an Ontario Superior Court justice said he seemed to be motivated by a desire for notoriety.
The Southern Poverty Law Center describes inceldom as an offshoot of male supremacy that they consider to be a hate group. Several reports have revealed that the incel subculture is estimated to be made up of thousands of predominantly straight white men.
"One of the incel community's common complaints is that women prefer 'Chads' (empty-headed, good-looking men) to nice men like incels, and for this they deserve punishment," the SPLC said in an extremist file on the matter.
Agents arrested Tres Genco, 21, on Wednesday in connection to a criminal indictment unsealed the same day. He's been charged with one count of an attempted hate crime and one count of unlawful possession of a machine gun.
According to court documents, Genco maintained active profiles on several incel-related websites where he posted frequently. Authorities say the man, who trained with the US military, wrote posts that praised notorious incel shooter Elliot Rodger, who killed six and injured 14 outside of a California sorority house in 2014 before taking his own life. Prior to his deadly attack, Rodger would often squirt individuals with orange juice — a practice Genco appears to have copied.
"I put some orange juice in a water gun, I was planning to spray some foids and couples like ER did," Genco allegedly wrote, using "foid" to refer to women. "I drove up to them saying hi and they didn't even look up, they just went 'uhuh' so they get sprayed in the fucking face. I suggest it to all incels, extremely empowering action."
In January of 2019, authorities say, Genco purchased a hoodie with "Revenge" scrawled on the front, a bulletproof vest, cargo pants, a knife, and a skull facemask. In the coming months, he would allegedly purchase a rifle and equipment for a Glock 17 including a 9mm clip.
Across July and August, he's said to have authored a disturbing note that referenced his plans and desired victim count.
"May 23, 2020 290 days!" the note said. "M-16 optimal, covert or mil-spec. Will get arms training in BCT, Georgia. KC needs to be huge! 3,000? Aim big then."
The 21-year-old man is also reported to have authored a manifesto that same day, titled "A Hideous Symphony", where he laid out his disdain for women.
"I would hope these words resonate in sweet familiarity to fellow incels, either cognizant of their situation or not," Genco wrote. "I am already set to go into the U.S. Army… this training will be for the attainment of one reality, the death of what I have been deprived most, but also cherish and fantasize at the opportunity of having but has been neglected of; Women."
Later in the document, Genco apparently began planning to kill.
"I will slaughter out of hatred, jealousy, and revenge…" the document said. "I will take away the power of life that they withhold from me, by showing there is more than just happiness and fulfillment, there is all encompassing death, the great equalizer that will bear all of us into its seductively calm velvet of silence and serenity."
Authorities say Genco began researching Elliot Rodger, gun modifications, and illustrated guides with directions on how to assemble assault weapons. Alleged search terms the young man looked up include "homemade flash bang," and "difference between full auto and semi auto."
That summer, Genco shipped out to basic combat training in Georgia. He participated in the program for four months, from August to December, before he was discharged for poor performance and conduct. When he returned home to Ohio in early January after separating from the military, he allegedly created a document on his computer titled "isolated."
"If you're reading this, I've done something horrible," the document said. "Somehow you've come across the writings of the deluded and homicidal, not an easy task, and for that I congratulate you for your curiosity and willingness to delve into such a dark topic." The document was signed "Your hopeful friend and murderer."
On January 15, the feds say Genco searched "planning a shooting crime" and "When does preparing for a crime become an attempt?" while conducting surveillance at a university in Ohio. Genco's Facebook says he attended Columbus State Community College, where he once inquired about laptops available for purchase through the school's library. An email was sent to the college requesting comment.
The plan is said to have halted for a month before abruptly picking back up again in March. On the 11th, authorities say Genco researched Columbus and University Police radio codes. On the 12th, police were called out to his home.
An unnamed emergency caller told police Genco had threatened them before locking himself in his room with a loaded gun. Highland County Sheriff's deputies established a perimeter around the house and evacuated the caller, who told them Genco was armed with a rifle and had become "erratic and somewhat violent" in the previous months. The caller said they found writings by Genco that indicated he was "planning to hurt someone" and said they found a handgun belonging to Genco a few days earlier.
Officers turned a megaphone over to the caller, who conveyed authorities' commands for Genco to come out with his hands up. He complied and was taken into custody.
When officers interrogated Genco on the firearm mentioned by the caller, he's said to have told authorities all he had was a rifle in his trunk. Officials later searched the trunk, locating a Palmetto AR-15 along with a bump stock, body armor, loaded magazines, and boxes of ammunition.
Genco denied having the handgun mentioned by the caller and gave authorities permission to search his room. They allegedly found an unregistered Glock pistol stashed away in a heating vent. An affidavit filed by an ATF agent says Genco became dodgy after the cops found the gun.
"Upon learning HCSO officers had found the Handgun, Genco requested an attorney," ATF Special Agent Timur J. Housum wrote.
If Genco is convicted on both the attempted hate crime and machine gun possession counts, he faces a maximum sentence of life in prison. He's been remanded into temporary US Marshal custody pending a detention hearing on July 23rd, where he will be represented by Richard Monahan.
Genco's last Facebook post before his arrest on Wednesday seems to provide some insight into his mindset leading up to his indictment. The man posted an ominous quote with a black background and no caption.
"It's not the mistake that matters. It's how you deal with it, what you learn from it, and how you apply that lesson to your life," the quote said.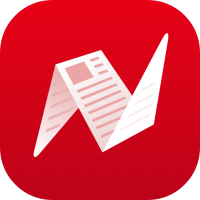 This is original content from NewsBreak's Creator Program. Join today to publish and share your own content.