SACRAMENTO, Calif. — A North Highlands man was sentenced to a 5-year federal prison term Monday for distribution of fentanyl, records show.
Prosecutors say 28-year-old Sergey Tkachuk bought a stash of 40 counterfeit Norco pills pressed with fentanyl, which he sold a portion of to 18-year-old George Berry in March of 2016 for $6 a pill. Each pill contained 6-7 milligrams of fentanyl, instead of Hydrocodone Bitartrate – which is what genuine Norco contains.
In his plea agreement, Tkakchuk admitted to possessing the pills – marked "M367" – also owning up to selling them to Berry, but says he wasn't aware they contained fentanyl or that they were counterfeit at all.
After Tkakchuk sold the pills to Berry, the teenager took them for the first time three days later, on March 28. He was hospitalized, revived, and left the hospital. The next day, Berry took the pills again, and was transported to the hospital for the second time. This time, he died.
At trial, attorneys for Tkakchuk said he fought with "personal demons" causing his crimes, which he would be better suited to deal with outside of custody.
"Sergey Tkachuk has taken responsibility for what he did with respect to his sales of pills to his friend," Tkakchuk's attorney wrote in a sentencing memorandum. "He has to live with his actions and at his core knows he bears some responsibility because he provided some of the pills Mr. Berry took that night."
Berry's death was among nine fatal Fentanyl-related deaths in the Sacramento area in the spring of 2016, coming as one of the first cases in a pattern of counterfeit fentanyl pills moving around the area.
"This case is another example of the extreme danger posed by pills that appear to be legitimate pharmaceutical products but actually contain fentanyl," Acting U.S. Attorney for the Eastern District of California, Philipp A. Talbert, said. "The public should be aware that any pill that did not come directly from a pharmacy as a result of a valid prescription could contain deadly quantities of fentanyl or other drugs. Counterfeit pills often look exactly like legitimate pills, but they have caused untold numbers of deaths as a result of what they actually contain. This sentence should be a message to anyone buying or selling illicitly obtained pills—not knowing that pills contain fentanyl is not an excuse from criminal liability and taking them could result in death."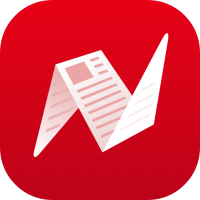 This is original content from NewsBreak's Creator Program. Join today to publish and share your own content.