WASHINGTON — Attorney General Merrick Garland said in a memo to senior Justice Department officials last week that the Deputy Attorney General would assess the "pain and suffering" associated with the use of pentobarbital during lethal injections. The move comes as part of the DOJ's three-pronged procedural review during its execution moratorium.
Garland wrote that, although the Supreme Court found pentobarbital's risk insufficient to justify last-minute stays of execution, it "need not meet the Court's high threshold for such relief, or violate the Eighth Amendment, to raise important questions about our responsibility to treat individuals humanely and avoid unnecessary pain and suffering." He proceeded to direct the FBOP to halt all usage of pentobarbital pending further review. Garland's direction counteracts an addendum proposed in 2019 by former Attorney General William Barr.
Barr directed the FBOP to replace its three-drug cocktail, previously used during federal executions, with a single drug, pentobarbital sodium, used in over 200 executions by 14 states since 2010. As part of the same direction, he scheduled execution dates for the first five of the 13 inmates that would be executed under the Trump administration's watch.
The three-drug method would typically first involve a sedative, followed by a neuromuscular blocking drug that would lock up nearly all of the body's muscles, which was rounded out with a lethal dose of potassium chloride that would stop the heart.
Under Barr's new direction, the three steps would be curtailed into one. Federal executioners were directed to administer lethal doses of pentobarbital, a short-acting barbiturate used to help control convulsions and insomnia. The drug is typically used as a sedative, however, can cause death by respiratory arrest when the dosage is increased — essentially an overdose of a drug that wouldn't cause the same effects in normal doses.
An autopsy conducted by forensic pathologist Joyce L. deJong on one of the men executed, Wesley Purkey, determined he experienced "flash pulmonary edema", a sensation akin to drowning that occurs as the subject is still alive.
Dr. deJong's autopsy contended that fluid slowly filled both of Purkey's lungs, leaking into his airways during the execution. As a result of the build-up, the 68-year-old's lungs increased up to four times their normal weight. Federal defense attorneys later used the autopsy's findings to argue in court that Purkey had experienced "excruciating pain" in an attempt to stay the execution of another man, Keith Nelson.
"These are among the most excruciating feelings known to man," said Gail Van Norman, an expert retained by Nelson's legal team, adding that the sensation is a "virtual medical certainty" in all executions conducted with pentobarbital.
In response to the lawsuit, government attorneys said the executions of Purkey and three others "were implemented without any pentobarbital-related complications." They argued that even if some pain is felt by the subject, it doesn't make an execution inhumane, citing a 2008 Supreme Court ruling.
Judges would eventually side with the federal government and Nelson's execution would proceed. He showed no outward signs of suffering or discomfort and no autopsy was ordered by his family. Despite no issue arising with Nelson, problems continued to be brought up in the next executions.
The chest of former soldier William LeCroy, executed for the rape and murder of a Georgia woman, is reported to have heaved violently as pentobarbital coursed through his veins, according to AP reporters who witnessed the execution.
FBOP employees provided a more sanitized account of the execution in response to challenges posed by prisoners.
"During the entirety of the execution, LeCroy did not appear to be in any sort of distress, discomfort, or pain," executioner Eric Williams wrote. Experts retained by the federal government said what journalists witnessed was hyperventilation due to pre-execution anxiety, however, the reporters themselves don't recall any heaving in the minutes before the execution process began.
William Breeden, a spiritual advisor to Corey Johnson, the second-to-last man executed under Trump, said his advisee turned to him in the chamber and complained that his "hands and mouth were burning." Officials in the chamber claimed to have not heard Johnson's alleged statement.
No executions have been scheduled under Joe Biden's watch, with the DOJ's new moratorium coming as a step towards ending the federal death penalty — a core campaign promise Biden ran on.
"As the president has made clear, he has significant concerns about the death penalty and how it is implemented, and he believes the Department of Justice should return to its prior practice of not carrying out executions," Biden spokesperson Andrew Bates said in a statement.
It's currently unclear whether Biden's promise will ring true, however, activists are hopeful and continue to call on the President to stay true to his word.
"I continue to urge President Biden to follow through on his campaign promise and end the federal death penalty. Large steps can be taken through executive action — commutations, dismantling execution facilities, ordering prosecutors to stop seeking death sentences, and more," Sister Helen Prejean said on Twitter. "The Biden administration and congressional leaders should make this a priority. The only sure way to prevent a future spree of federal executions is to abolish the death penalty."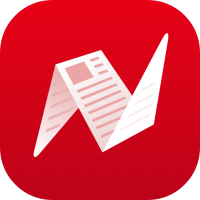 This is original content from NewsBreak's Creator Program. Join today to publish and share your own content.