CLOVIS, Calif. — The first of two Mexican citizens charged with growing marijuana in a US National Forest pleaded guilty Tuesday, federal court records show. Acting US Attorney Phillip A. Talbert formally announced the guilty plea in a press release.
37-year-old Luis Madrigal-Reyes pleaded guilty to three federal offenses stemming from his role in a marijuana growing operation that caused almost $50,000 in environmental damage. Madrigal-Reyes admitted guilt to conspiring to manufacture, distribute, and possess with the intent to distribute over 1,000 marijuana plants, aiding and abetting, and depredation of public lands.
Under his plea agreement, Madrigal-Reyes agreed to pay roughly $48,000 to the US Forest Service for "damage sustained to the environment" as a result of his pot farm embedded in the Dutch Creek area of the Sierra National Forest. Reyes will be mandated to serve a sentence of at least 10 years behind bars.
In August of 2019, court documents say, a Forest Service agent spotted Reyes' grow site while conducting aerial surveillance. The agent, Cooper Fouch, wrote in an affidavit that he could smell a pungent odor of marijuana as he flew over the area. Fouch and another agent conducted ground reconnaissance, hiking along the area before eventually locating a drop point trail hidden by dirt and sticks. Agent Fouch installed a surveillance camera near the bottom of the trail before leaving.
A day later, on August 15, Fouch obtained a federal search warrant for the GPS Coordinates of the site from US Magistrate Judge Barbara A. McAuliffe. Later in the week, the camera Fouch had previously installed captured two men carrying large bags at 4:23 a.m., followed by two men carrying full bags of groceries. One of the men was seen using a stick to hide the trail by moving ground vegetation.
On August 19, Fouch and other USFS Agents descended on the grow site, observing rows of live marijuana plants growing in several directions. A group of people moved around under a tarp near the plants, fleeing on foot once they spotted the agents.
Officers deployed two canine officers, Cezar and Ice, who tracked down Lester Cardenas Flores, Reyes-Madrigal's co-defendant, and apprehended him. As the rest of the group ran from agents down the side of the mountain, crunching branches and vegetation under their feet, authorities lost sight of them for around 15 minutes until a call came in over the radio. Canine Cezar had apprehended a second man. That man was Madrigal-Reyes.
After the suspects were handled and the site was secured, Fouch headed in to inspect, writing in an affidavit that he discovered a fully stocked drug farm.
"At the location in question, I observed a camp kitchen with a gas stove, propane tank, cooking and eating utensils, and large quantities of food," he said. "Additionally, I observed a marijuana processing area with partially processed marijuana, trimming scissors, a scale and discarded marijuana trimmings."
It was later revealed that the men were growing live marijuana plants in over eight separate plots, spraying each plant with carbofuran, an illegal pesticide sometimes used to intentionally poison wildlife in the United States. Smuggled Carbofuran is used on 90% of marijuana plants grown illegally in California.
Madrigal-Reyes, represented by Fresno lawyer Mark Broughton, returns to court for sentencing on September 20. Under federal sentencing guidelines, he faces a maximum sentence of life in prison and a $10 million fine, however, will likely be sentenced to much less time at the discretion of the court.
Madrigal-Reyes' co-defendant, 24-year-old Cardenas Flores, still has charges pending against him. It wasn't immediately clear whether an attorney has been appointed or hired to represent him.
The US Attorney's Office for the Eastern District of California said that the investigation into the pot farm was conducted jointly by the California Department of Fish and Wildlife, the US Forest Service, the Campaign Against Marijuana Planting, and the Madera County Sheriff's Office.
The federal government is represented in the trial by Assistant US Attorney Karen Ann Escobar.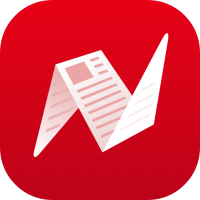 This is original content from NewsBreak's Creator Program. Join today to publish and share your own content.