By Esther Animalu
Comprising delicious stews, starchy vegetables, and fragrant flavors all around, Nigerian cuisine is home to some of the tastiest flavors in the world. Nigerian delicacies blend traditional tribal meals and spices with a Middle Eastern influence.
Some key West African ingredients that could be highlighted in product innovation include moringa, plantain, yam, cassava, ginger, okra and sorghum.
Whether you're craving zesty seasoning, are curious about West African dishes, or simply want a break from your usual weeknight dinner routine, you'll want to dine-in on these premiere Nigerian restaurants in South Florida.
These restaurants are not ranked or listed in any particular order, in general, the Nigerian community is very scarce compared to other ethnic groups in the southern region. Thus, the list is compiled of the eight available Nigerian cuisines that are currently active in counties of Broward and Miami-Dade.
From Jollof rice and pounded yams to pepper soup and beef stew, here are the Nigerian restaurants every foodie needs to try in South Florida.
1) Moji African Restaurant
Moji African Restaurant provides the city of Miami with delightful West African cooking. This restaurant offers catering services and customers can also enjoy dinner at their sports bar and lounge area.
Moji is named after the restaurant owner Moji Makinde, she is also a mother, wife and a cook. Makinde has been in business since 1994, this has launched the Moji African Restaurant to become a household name especially within the North Miami Beach area.
"I am affectionately called 'Mommy,' by many South Floridians who have grown to know me over the decades," said Moji Makinde. "The Moji African Restaurant allows me to share my culture through the power of food."
Moji African Restaurant transports Nigerian domestic cooking to the southern region and they also prepare their cuisines with fresh produce and spices. Currently the Moji African Restaurant is the largest restaurant in South Florida to enjoy Nigerian meals and nightlife.
Moji African Restaurant recently became licensed by the City of Miami to open an African nightclub. This will make it the first and only African-themed restaurant that provides a Nigerian nightlife. Diners can enjoy the nightclub every last Friday of the month, the restaurant also has a live band every other Saturday of the month.
Location: 827 NW 119th Street, Miami, FL 33168
Opens: Monday to Saturday from 10 a.m. to 10 p.m. and Sundays from 2 p.m. to 10 p.m.
Services: Dining/Takeout
Phone number: (786) 515-8875
2) Sheri Restaurant
The Sheri Restaurant is situated in Miami Gardens, they offer authentic African cuisine at competitive prices. The overall atmosphere of the restaurant is very relaxing and culturally-elaborative if you are looking to dine-in. The restaurant is decorated with African paintings and vibrant colors while West African instrumentals play in the background.
Southern Nigerian cuisine is a combination of traditional foods that are gluten and lactose free paralleled with colonial foods which contain sweet and savory influences. The Sheri Restaurant specializes in authentic traditional cuisine. Their food is handcrafted from scratch with fresh and natural ingredients. All of their dishes are flavorful and spiced according to the customer's preferences from mild to super spicy. Sheri Restaurant embraces Nigerian lifestyle.
The menu is designed to reflect ethnic and cultural Nigerian themes. The open kitchen at the restaurant offers diners a view of the chef and her staff at work while their meal is being prepared.
The most popular Nigerian cuisine ordered at the Sheri Restaurant is Jollof rice. This iconic dish consists of rice made with tomatoes, onions, scotch bonnets, and chili peppers. There are endless variations on this recipe, but those five ingredients are usual constants. In many traditional Nigerian and other West African households, Jollof rice often serves as a signature party dish brought out at celebrations and family gatherings.
Location: 16595 NW 27th Ave, Miami Gardens, FL 33054
Opens: Monday to Saturday from 7 a.m. to 10 p.m. and Sundays 9 a.m. to 10 p.m.
Services: Dining/Delivery/Takeout
Phone number: (305) 622-3100
3) Bijon Restaurant
The Bijon Restaurant has been around for 20 years and cultivated a routine base of local diners and tourists who visit the restaurant for their riveting Nigerian food and scenic decorations.
One popular dish is Ewa Agoyin, which consists of mashed steamed beans with pepper sauce. It is made of honey beans (oloyin), this stew is smokey and rich in flavor, and mashed and crunchy in texture. Some Nigerian foodies refer to this dish as a stew, while others categorize it as more of a sauce.
Location: 825 NW 120th St, North Miami, FL 33168
Opens: Monday to Saturday from 10 a.m. to 10 p.m. and Sundays 2 p.m. to 10 p.m.
Services: Dining/Delivery/Takeout
Phone number: (305) 769-4844
4) Jollof Pot
No matter how you choose to prepare it, Jolloff rice is the culinary highlight for Nigerian meals. At the Jollof Pot, they offer gourmet African food and catering for any event or occasion. Diners are able to indulge themselves in the rich and exotic flavors of the African dishes. All of the dishes at Jollof Pot are made from scratch with fresh vegetables and fruits from local markets.
Jollof Pot is also one of the few Nigerian restaurants in the southern region that cater. They are available for a variety of special events including weddings, corporate events, parties, as well as baby showers. With the onset of COVID-19 they have limited their catering availability and have also incorporated protective measures when serving at any event. Such protocols include wearing masks, social distancing, and not reusing tupperware.
One popular dish is pounded yam which consists of yams that have been crushed or stirred to a creamy, dough-like consistency. Pounded yams are usually served with a stew or okra soup.
Location: 3424 Red Road, Miramar, FL 33025
Opens: Monday to Saturday from 11 a.m. to 8 p.m.
Services: Dining/Takeout/Catering
Phone number: (954) 594-4153
5) My African Food Store
If you're craving Nigerian food and you happen to be in the Fort Lauderdale area, My African Food Store is known for being a household name within Broward county.
The restaurant has been in business for several decades and has cultivated repeat diners, tourists and travelers. Another added feature about the restaurant is that they also serve as a small-scale West African store. Where locals and foodies alike can buy produce, Nigerian spices, and herbs to prepare their own dishes in their own homes.
My African Food Store specializes in selling traditional and authentic food products from all over the African Continent. Similar to most Nigerian restaurants, their most popular dish is jollof rice.
Location: 1855 W Oakland Park Blvd, Fort Lauderdale, FL 33311
Opens: Monday to Friday from 11 a.m. to 7 p.m., Saturdays from 11:30 a.m. to 8 p.m
Services: Dining/Takeout/Shopping
Phone number: (954) 701-1805
6) Meal in a Pie
What has four corners, is loaded up with meat, and can travel any place you go? An African meat pie! These Nigerian pastries are inspired with South African influences; they consist of light cakes stuffed with fillings of the diner's choosing. Common stuffing options include chicken, spinach and feta, or sheep and potato.
The famous pies sell for $4.95 a piece, however the more variety of fillings requested the higher the price. Meal in a Pie also sells imported drinks and sundries.
The restaurant also features several African cuisines such as chicken curry pies and sausage rolls which are similar to breakfast sausages wrapped in a thick pastry crust.
Location: 4440 NE 20th Ave, Oakland Park, FL 33308
Opens: Monday to Friday from 10 a.m. to 6 p.m., Saturdays from 10 a.m. to 5 p.m. and Sundays from 12 p.m. to 3 p.m.
Services: Dining/Takeout
Phone number: (954) 594-4153
7) Meli Melo Restaurant
Meli Melo Restaurant is an authentic Nigerian food restaurant in Broward. The Meli Melo Restaurant also incorporates common American snacks as optional sides with their main cuisines, these sides include french fries and plantain chips.
The featured dishes at the restaurant are made from fresh vegetables and authentic African ingredients. They also cater special events such as weddings and birthdays, however due to COVID-19 they have temporarily suspended all of their catering services. Customers can only dine-in or order takeout.
Light and spicy soup traditionally made with goat meat, but often with fish or other meat, as well as herbs and Nigerian spices.
Pepper soup is West Africa's version of chicken soup, and is known for its comforting, restorative, and universally delicious powers. While it has dozens of variations, no recipe is complete without its classic seasoning mix made up of spices like Nigerian pepper, uda, and gbafilo.
Location: 7547 W Oakland Park Blvd, Tamarac, FL 33319
Opens: Tuesdays to Thursdays from 12 p.m. to 8 p.m. and Friday to Saturdays from 12 p.m. to 9 p.m.
Services: Dining/Takeout
Phone number: (954) 451-5447
8) Rejoice
Rejoice is relatively new to the Nigerian restaurant scene, they opened last year during the summer and has slowly been moving up the ranks within the Broward area.
A major difference between Rejoice and other African restaurants is that they play live music from opening to closing while diners eat or order takeout.
A popular dish at Rejoice is called Puff Puff. This delacy consists of a deep fried dough, served plain or with powdered sugar. Puff Puff consists of just four ingredients (flour, yeast, sugar, oil), these West African doughnuts can easily be customized to the diner's personal taste at Rejoice, common combinations include using cinnamon, nutmeg or vanilla.
Location: 7812 NW 44th St, Lauderhill, FL 33351
Opens: Monday to Saturday from 7 a.m. to 10 p.m. and Sundays 9 a.m. to 10 p.m.
Services: Dining/Takeout
Phone number: (305) 343-4979
Despite the fact that the Nigerian community is steadily growing in South Florida, its culture and cuisine influences create lasting impressions across the counties. Equipped with enticing spices, rich greens and seasoned delicacies, Nigerian restaurants are marking their mark within the food and beverage industry. The largely untapped and unexplored cuisine of West Africa offers numerous opportunities for innovation. The West African foodservice scene is blossoming, and the opportunity to hop on the Nigerian restaurant bandwagon is not something that a foodie should pass up on!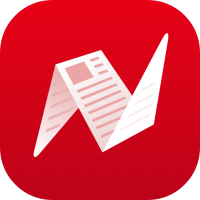 This is original content from NewsBreak's Creator Program. Join today to publish and share your own content.