Her Amazing Gift of Giving Helps so Many
C.A.S.S. LLC. Heading up Production
Kadrolsha Ona Carole the "Face of Airport Streaming Television Services" is a multi-faceted woman. Her generosity in helping others is known worldwide. Minority nonprofits working helping others at the ground level thru food distribution to the needy, shelter, and health issues rely on the generosity of others. Kadrolsha knows this far too well. She has donated television production equipment to C. A. S.S. LLC for the use of giving these organizations a voice through professional visual media.
KO, as she is known, has been involved in media communication for over 20 years. When Obama ran for President his team reached out to her as an influential media source as did Ducan Hunter for his Presidential run.
On Jan 20, 2020, Kadrolsha became "The Face of Airport Television Streaming Services" KO Joins High Profile Spokeswomen Stephanie Courtney (Flo) for Progressive Corporation, Jennifer Garner for American Express, and Neutrogena. Kadrolsha's Programs Seen Globally on Airport TV, Billboards & Electric car charging stations.
She is the host of Hollywood Entertainment News. A positive celebrity good deeds program. The show is seen in many countries, Gas stations, and restaurants via the Absolute Television Network.
KO is trademarked as the Queen of the Paranormal (R) for educational purposes including comic books. She is indisputably the first person in comic-book history that is a superhero doing what she does in real life between the pages of a comic book.
For more information regarding Kadrolsha's movie, press and career visit her websites.
www.Queenoftheparanormal.com
www.Hollywoodentertainmentnews.com
C.A.S.S. LLC will bring to light the concerns and successes of the organizations they work within the greater Atlanta area.
C.A.S.S. LLC. Choice Advisory Solution Services "C.A.S.S." is a boutique minority, veteran-owned full-service digital media, software-technology solutions, and business services firm.
We've established global strategic partnerships with a vetted and hand-selected group of advanced companies in their respective market as the make-up of our robust digital infrastructure, customized kiosk, and private marketplace portfolio.
https://twitter.com/queenofthepara
https://www.instagram.com/queenoftheparanormal/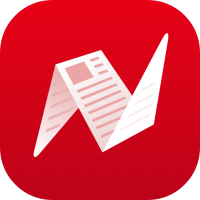 This is original content from NewsBreak's Creator Program. Join today to publish and share your own content.