You had a visitor from space living in Philly and you likely never knew it.
Most might think an alien would be obvious. Tentacles, spaceship, and some kind of ray gun might tip it off. However, this visitor wasn't that dramatic. It basically just sat in a park and watched the world go by without making much of a fuss. You could say it was a relatively lazy alien.
Okay, it's not what you're thinking of. This visitor from space was a tree that resided in Washington Square, right in center city Philadelphia, not far from Independence Hall. Despite its interstellar roots, it rested quietly with only a small plaque to denote the tree's interstellar origin.
This particular lazy alien was a guest on the Apollo 14 mission. After survival, it returned with some fanfare and laid its roots in Philly - literally. Most of us born after the initial news coverage and event just never learned about the story.
So, how did a "space tree" make it to Philadelphia? Now, that's much more interesting than our silent guest sitting in the park.
Apollo 14 And The Forestry Service
According to NASA, Apollo 14 was more than just man's third landing on the moon. While Alan Shepard and Edgar Mitchell were on the surface, Stuart Roosa floated above in the command module Kitty Hawk conducting an experiment. He carried a container with about 2,000 seeds.
How did seeds get to space?
Before Roosa was an astronaut, he spent time as a smoke jumper. The adrenaline junky hopped from planes, battling fires for the US Forestry Service. When he was selected for Apollo 14, he was contacted by his former boss that headed the forestry service. A deal was struck with NASA to carry seeds into orbit and try and grow them when they returned. Both services were interested to see the effects of space travel on plants.
The US Forestry Service selected five breeds: loblolly pine, sycamore, sweetgum, redwood, and Douglas fir. All the seeds were sorted into plastic bags and stuffed into a metal container. A group of similar seeds stayed on Earth as a control group.
Unfortunately, the experiment almost ended in disaster when the seed bags burst open during decontamination. The seeds got tossed about the area and were exposed to vacuum-like conditions. But nature found a way. The Forestry Service got some to grow in Houston. As they took root, they shipped the loblolly pine, sycamore, and sweetgum to Mississippi. The redwood and Douglas fir left for California.
As the bicentennial approached, many of these "moon trees" were given to other nations in a sign of friendship. Switzerland, Japan, Brazil, and England received some. By the way, if you know where England's moon trees are, please let them know. The Royal Astronomical Society admits they've lost track of them.
The vast majority found their way into the hands of the local forestry services. One of them, a sycamore, was planted in Washington Square in 1975. As you can imagine, there was a ceremony with press and government officials for the planting. Even Stuart Roosa stopped by.
A Quiet Life In Philadelphia
Despite the initial fanfare, the tree faded from memory. Besides the plaque and ironwork around it, nobody much noticed it. But our alien friend would make the news again in 2011. According to CBS, the tree died and was taken down September of that year. However, clippings from the tree were taken and cloned with the help of the Morris Arboretum.
Unfortunately, the clone didn't live for very long and was removed in 2019. Although the plaque marking the planting of Philly's very own moon tree still stands. While our tree may be gone, many more are still spread about locally. According to NASA these moon trees are still alive in the general area:
Even though the tree is gone, you can still see the plaque memorializing its interstellar life still sitting in Washington Square.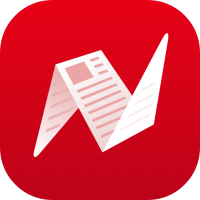 This is original content from NewsBreak's Creator Program. Join today to publish and share your own content.