"The month he was to be sworn in as the first vice president of the United States, John Adams expected to see a comet. In fact, Adams helped to pay for a publication announcing the celestial appearance, an auspicious astronomical event for the first month of the new federal government."
— Gordon Fraser, Lampham's Quarterly
In her article in the Chicago Tribune, Bianca Sanchez explains founding father John Adams thought the anniversary of America's independence would be an event worthy of celebration far into the future.
He believed it would be "solemnized with pomp and parade, with shews, games, sports, guns, bells, bonfires and illuminations from one end of this continent to the other from this time forward forever more." However, he also believed another illumination would usher in the new American government — a comet.
Gordon Fraser reminds us that Plutarch mentions the appearance of a comet foretold the death of the tyrant Julius Caesar. These celestial symbols also coincided with the death of monarchs. Perhaps they equally meant life for republics.
So, this heavenly sign could put an exclamation point on the appearance of the new nation. The visitor — back after a 129-year vacation— was just in time to shine its light of blessing on the world's newest land. However, Adams suffered a buzzkill of epic proportions.
The blazing visitor missed the appointment — a total no show.
Despite research, charts, and countless years of study, the comet vanished out of the sky. With it also fizzled out the fortunes of another would be founding father named Bartholomew Burges.
The astronomer, sailor, adventurer, and writer was funded by Adams in his literary and public speaking efforts to tell the tale of this comet.
The Sensational Comet Tour And Book
According to Fraser, John Adams likely first heard of Burges through newspaper ads posted describing the coming comet. Martin Beech in his book The Wayward Comet: A Descriptive History of Cometary Orbits, Kepler's Problem and the Cometarium also mentions ads posted in the Boston Gazette by Burges.
These ads not only mentioned the comet but promoted a series of lecture events by the astronomer. He promised ceiling mounted displays. The "Planispheres and Gilded Projectiles" would be shown in relative proportions from the sun in their proper orbits. The comet's orbit was to be displayed by wire replica.
The lectures were also to be given at "Eliphalet Newell's Hall", which connected to the Warren Tavern that still stands to this day in Charlestown, Massachusetts. This establishment happened to be the first Masonic Lodge in North America. Furthermore, Eliphalet Newell took part in the Boston Tea Party. What better place to display the comet announcing the new nation than at a seat connected to its independence.
Adams eventually invited Burges to his home in Braintree Massachusetts and introduced him to George Washington. Letters of correspondence between the two still exist as well. However, these two were more than pen pals. Adams also funded Burges and helped him meet backers to produce a book according to Fraser.
Furthermore, Burges did produce the promised book, which he called A Short Account of the Solar System, and of Comets in General. From all appearances, the book appeared to be something truly special. Beech mentions the book had pop-up features but went far beyond this. He says:
"Here we have a three-dimensional, predictive, scale model for the comet…the text by Burges may well be the first that was specifically produced to reveal the true spatial and temporal motion of a comet…"
Burges created a fold out section where the Earth's orbit was drawn to scale and a thread could be attached to simulate the path of the comet. So, a reader could physically touch the comet and trace its course.
All this sounds amazing, except for one thing: no comet ever appeared.
The "Founder" Who Disappeared With The Comet
While Fraser says both Adams and Washington purchased the book, it turned into a disaster. Burges got enough funding for a first and second printing, but his backers disappeared with any money he made. One also imagines sales likely plummeted when the comet never showed itself.
Burges was left near destitute and letters exist where he's just about begging Adams for money to cover his family's expenses. Ironically, the once rising star crashed to Earth.
Fraser and Beech both mention Burges was an accomplished sailor and navigator with ties to Asia. In his letters with Adams it appears the two also discussed Burges setting up navigation schools for the future American Navy. His astronomy skills also offered America some scientific weight as well.
Obviously, the missing comet cast a shadow over Burges. However, both authors note the former sailor wasn't the only one who announced the coming of the comet. England's Astronomer Royal Nevil Maskelyne also published documents announcing the comet's return.
Two separate comet sightings in 1532 and 1661 were reasoned to be the same heavenly body. So, like Halley's Comet, it would return in that time frame — 129 years.
As far as modern science can tell, the comet prediction was actually correct. It just broke up. Fraser says scientists in 2002 believed they found the remnants in orbit around the sun. However, this would have been beyond the technology of Burges' age.
Now, let's just reference this in our modern time. Think of the weatherperson who says the mother of all snowstorms is coming. Schools are shut down and businesses close. Salt trucks and drivers are paid for their services too. However, the would-be blizzard never shows up. What's the response?
Put Burges in this roll now. The supposed astronomer does lectures and writes a fold out book allowing you to hold a comet in your hand which never appears. If you're George Washington or John Adams, do you want Burges training your Navy or negotiating business relations in faraway ports?
Would you even want to be seen in his presence?
It Just Wasn't Set In The Stars
"I am at a great loss how to effect even that without some collateral assistance inasmuch that the want of about 3 Dollars may give an unfavorable turn to my affairs could your Excellency then without being offended at the proposition think of ordering me to that amount 'till I got into business it should be returned…" — Bartholomew Burges, Letter to John Adams, Founders Online
Reading Burges' letters to Adams is heart breaking. At one point he confides to Adams he'd be willing to take a day-laborer's job, but can't due to injuries. Burges got shot during a naval engagement, so his one shoulder was useless.
Obviously, he was a brilliant man, and his book was ahead of its time. So, hearing him beg for $3 makes you squirm in your seat a bit at the turn of events. Much of this caused by a non-event in the sky.
Likewise, Adams must have had some major reservations himself about the whole ordeal. His desire to link his new country to a heavenly event pushed his hand to fund a possible fraud, or at least a dunce. He even introduced him to the President; how embarrassing.
He wanted that comet to appear so badly, he funded someone to promote it.
Unfortunately, everyone in this instance was correct. There was a comet and Burges was right. However, it broke up in its travels creating an embarrassing situation for Adams. This likely caused him to distance himself from Burges.
One could only imagine what might have happened if the comet did appear.
Would the United States have a comet on its flag in addition to stars? Maybe Burges' status increases, and he's embraced by Washington and Adams to lead the young Navy. Ben Franklin became globally known for his work with electricity and lightning, maybe Burges would have encountered the same with astronomy.
Only one thing is for certain though — a comet didn't appear in 1789 — other than that, it's all just random speculation.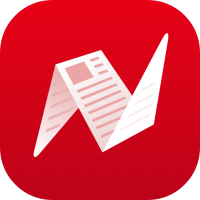 This is original content from NewsBreak's Creator Program. Join today to publish and share your own content.