When Britney Spears sang, "Baby, Hit Me One More Time" in 1999, I doubt she meant, "with another documentary about my conservatorship."
When Britney Spears sang, "Baby, Hit Me One More Time" in 1999, I doubt she meant, "with another documentary about my conservatorship."
Netflix, CNN, and the New York Times have produced multiple documentaries about Britney Spears and the conservatorship that gave her father, Jamie Spears, control over every aspect of her life starting in 2008 (a judge removed him from the conservatorship on September 29).
These documentaries spun off from a widespread "Free Britney" movement consisting of her biggest fans and the attention they brought to her conservatorship.
They picketed outside the courthouse whenever Britney had a hearing about the conservatorship. They talked everywhere online about the legal intricacies and the state of her life. Some became informal "Free Britney" beat reporters, and a few fans who happened to be investigative journalists dedicated themselves to uncovering her plight.
Britney Spears' conservatorship has transcended celebrity gossip. When more people learned about Britney's situation, most of them became equally fascinated and perplexed. The documentaries have been hits far beyond the "Free Britney" movement.
To be honest, I've never been a big Britney Spears fan, and I don't follow celebrity news and gossip. But when I watched the Netflix documentary "Britney v. Spears," I wanted to grab a pair of Molotov cocktails and burn the legal system to the ground.
Why are we so fascinated by Britney Spears' conservatorship? Because if something like this can happen to her, then what could happen to me?
What's a Conservatorship?
If you haven't been glued to the Britney saga, a conservatorship is a legal arrangement in which a court appoints a "conservator" to make decisions for a "conservatee."
The conservator takes complete control over the finances, healthcare, lifestyle, and communications of the conservatee.
The conservator controls the bank account. The conservatee has to ask for an allowance. In some cases, specific purchases must be approved.
The conservator dictates healthcare decisions, ranging from committing the conservatee to a mental health hospital to conferring with doctors about medications.
Want to go out for a burger? You gotta ask your conservator for permission. Your best friend wants to visit? Ask the conservator first. Conservators can say no if they think the best friend might have ill intent.
Thinking about hiring your own lawyer to question some of these restrictions? The court appoints an attorney for you. Legally, conservatees can't hire their own lawyers.
In short, the conservator is the conservatee. Jamie Spears is Britney Spears. If Britney's husband were to take her on date, he would have to ask Jamie for permission because, legally, he's taking Jamie out.
When your wealthy 95-year-old grandfather gets dementia, you don't want some con artist getting close to him and convincing him to sign over all his assets to finance a rescue operation for an even wealthier Nigerian prince who will gratefully share half his wealth.
Conservatorships protect vulnerable people who can't see to their own well-being and can't be trusted to ensure their own best interests. Usually, there's some form of mental incapacity involved.
Tony Chicotel is a lawyer who represents conservatees and who was featured in "Britney v. Spears." He said, "Of the dozens of conservatees I've represented, none of them had a job."
If This Could Happen to Britney …
Britney Spears' conservatorship is shot through with ironies.
Jamie Spears requested the conservatorship in 2008, shortly after Britney had her very public meltdown. Britney, as if Geriatric Millennials could forget, shaved her head in front of the paparazzi and then attacked a paparazzi's vehicle with an umbrella.
Her marriage with Kevin Federline imploded, his lawyers questioned her fitness as a mother, and the media hounded her everywhere. Under this pressure, she acted like a crazy person who couldn't manage her own life anymore.
You know, like when Guns 'n Roses guitarist Izzy Stradlin pissed in the aisle of an airplane, or when Axl Rose attacked a fan and sparked a riot at a concert, or when Black Crowes singer Chris Robinson spat on a woman who didn't know the band, or when Kid Rock brawled in a strip club, or when Eminem pistol-whipped a bouncer he saw with his ex-wife (Rolling Stone).
If Britney were a man, she would have been regarded like any other music star who goes off the rails from time to time. Instead, a court appointed her father to run her life and career.
Jamie professed concern about Britney's mental health, but he had a strange way of showing it. He almost immediately threw her back into the same pressure-cooker of pop stardom.
A month after Britney exited a mental hospital, she appeared as a guest star on the sitcom How I Met Your Mother. By year's end, she wrote, recorded, and released the Circus album. Early in 2009, she began touring Europe. She's been touring, recording, or performing in her Vegas show almost non-stop ever since. Jamie Spears has earned millions during this time as her manager and controlled millions more as her conservator.
In the Netflix documentary, "Britney v. Spears," a candid behind-the-scenes clip shows Jamie Spears telling someone that working will be best for Britney's mental health. "I like fishing," he says. "She loves singing and dancing. This is the best thing for her. She loves to work."
Very convenient for the man in charge of her money, no?
People often do find solace in activities they love, including the work they do. But if someone can work, does that person need a conservator micromanaging her life? For the next thirteen years?
If Britney were truly incapable of handling her own affairs, how is she capable of handling a pop star's demanding schedule, travel, media engagements, and performing?
At the very least, Britney Spears seems capable of deciding whether she can spend some of her tens of millions on her own lawyer.
Conclusion
We find the Britney Spears conservatorship fascinating because of its ironic injustices, because the case demonstrates glaring double-standards, and because it scares the hell out of us.
A court took away Britney Spears' rights because she acted like a male rock star. Her own father displayed more concern about her making money than her recovering from a period of overwhelming stress.
Even if we grant that Jamie Spears genuinely believed work was "good for her," how can we explain his maintaining the conservatorship for over a decade of steady work and stable behavior on her part?
If a woman as wealthy and powerful as Britney Spears could have her rights legally stripped away, then what could happen to me?
The Britney Spears conservatorship embodies the tenuous existence that women, minorities, and marginalized groups often experience. It's an existential reality made concrete for everyone to consider.
This piece originally appeared on Age of Awareness on Medium.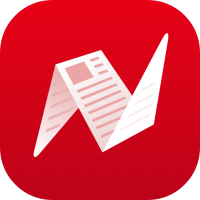 This is original content from NewsBreak's Creator Program. Join today to publish and share your own content.