Gabby Petito's disappearance and murder have caused a massive stir in the media and among the public.
Petito disappeared while traveling with her boyfriend, Brian Laundrie, through Utah and Wyoming. They departed in June, posted their journey on social media, and remained in frequent contact with Petito's parents.
Her contact with her parents abruptly stopped at the end of August. On August 12, Utah police stopped their van in Arches National Park because they had an altercation.
That stop was recorded on an officer's body camera, and the footage has been widely viewed and scrutinized. The police report concluded that the couples' altercation resembled more of a "mental health crisis" than "domestic violence."
The footage garnered such attention in part because one officer seems to blame Petito for the altercation and to take Laundrie's side of the story as gospel.
On Aug. 29, Petito's mother received the final text from her cell phone, a message that her family believes Laundrie wrote: "No service in Yosemite."
By Sept. 11, Petito's family still hadn't heard from her. Police went to Laundrie's home in Florida and asked to speak with him about his missing girlfriend.
He refused to speak with the police.
Then he packed a backpack, told his parents he was going for a hike, and disappeared.
Gabby Petito Is the Perfect True Crime Narrative
It's understandable why Petito's case received so much attention.
It's the perfect "true-crime" narrative. A young, pretty, white, blond woman vanishes after last being seen traveling with her boyfriend. Police fumble their investigation of him, and he goes on the run.
We know enough to have a pretty good idea what happened. But there's enough we don't know to allow for endless speculation, theorizing, and passing judgment on the police.
But why don't missing people-of-color receive the same attention in the media and concern among the public?
Why don't we get as upset about hundreds of Black, Hispanic, and Indigenous people vanishing under similar circumstances and their disappearances never being solved?
Missing Black People
Name a missing Black person whose case hasn't been solved yet.
Yeah, I couldn't name one either.
There were almost 550,000 people reported missing in 2020. Nearly 40% of them were people of color, according to the National Crime Information Center's Missing Person and Unidentified Person Files.
That's 220,000 people of color who went missing in 2020, yet none of them received anything like the attention we gave Natalee Holloway, Elizabeth Smart, Caylee Anthony, and now Gabby Petito.
Black Americans make up 13% of the U.S. population, but account for 35% of missing persons cases.
You'd think there's an epidemic of white women going missing, based on media coverage and public fascination.
Exactly the opposite is true. Black Americans disproportionately account for missing persons cases.
The disparity in media coverage leads many to question why people of color don't get the same attention when they go missing.
Missing Indigenous Women
Gabby Petito's body was found Wyombing. The Wyoming Taskforce for Missing and Murdered Indigenous Persons has found that 710 indigenous people have gone missing in the last decade.
Yet you've heard of Gabby Petito but not a single one of those indigenous people.
It's not like indigenous people aren't advocating for themselves. They've called attention to the number of unsolved missing persons cases involving indigenous people. They pressured Wyoming to create the taskforce above.
The media, however, mostly ignores stories of missing indigenous women and heaps massive attention on missing white women, especially if they're fair-skinned and blond.
As Tyler Huckabee writes, "True crime has taught us to be interested in a certain kind of story, and many of these cases don't fit that blueprint."
The Lessons of Gabby Petito
Police often view people of color who go missing as criminals. They disappeared because they were involved in sex trafficking, drug trafficking, or some other activity that sometimes results in becoming the victim of violence. Their cases, then, get less police attention and resources.
The media and the public regard white missing women as valuable, as victims.
People of color must have done something to deserve whatever happened to them.
We need to do better.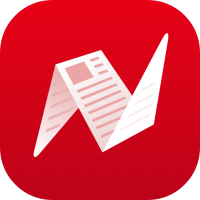 This is original content from NewsBreak's Creator Program. Join today to publish and share your own content.