This Saturday, September 11, marks the 20th anniversary of the 9/11 terrorist attacks on the Twin Towers in New York City and the Pentagon outside Washington, D.C. You may not be able to travel from Missouri to downtown Manhattan or the D.C. metro area, but you can still remember 9/11 and its victims thanks to the 9/11 Memorial and Museum.
9/11 Memorial and Museum
The 9/11 Memorial and Museum was established to remember the victims of the attacks and help future generations understand their impact and ongoing significance.
The Memorial states:
Honoring those who were killed in the 2001 and 1993 attacks is at the heart of our mission.
9/11 20th Anniversary Webinar
The 9/11 Memorial and Museum will offer a webinar for viewers, teachers, and students at http://www.911memorial.org/webinar. It will be available on demand any time Friday, September 10, and a live chat will be available Friday and Saturday from 9:00-3:00 EST.
Participants will learn about 9/11 through personal stories from 9/11 family members Cait Leavey, Brielle Saracini, and John Spade, first responders from the FDNY and PAPD, and a student on 9/11, and ask questions through a live chat with Museum staff.
All you need to view the webinar is an internet-connected device with a screen and speakers. In other words, any computer, tablet, smartphone, smartTV, or similar device.
Talking about the 9/11 Attacks with Children
An entire generation of children have no memory of 9/11. It can be difficult to talk about the attacks, especially with younger children.
The 9/11 Memorial and Museum offers viewing guides and lesson plans for children in grades 3-12:
Plan Your Remembrance of 9/11
If you want to plan your own remembrance of 9/11 for your community, organization, or family, then you will find helpful information from the 9/11 Memorial and Museum's "Plan Your Remembrance" page.
Never forget.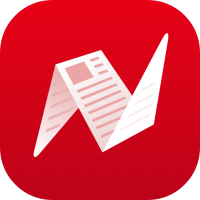 This is original content from NewsBreak's Creator Program. Join today to publish and share your own content.