Badlands National Park, often referred to simply as "the Badlands," is one of the most famous national parks in the United States for a reason.
From colorful rock formations you can't find elsewhere to the thrill of fossil hunting and wildlife viewing, the Badlands of South Dakota offer a unique experience.
Missourians will enjoy parts of the Badlands experience more than others, and they will want to approach their trip with a few things in mind.
You can experience the Badlands in a single day or less. If coming from the east, then take the eastern entrance of the park (Highway 240) and follow the itinerary below.
Here are 5 fun, family-friendly things to do in Badlands National Park and tips for how to do them to minimize stress and maximize the fun.
See "The Wall" of the Badlands
If you enter Badlands National Park at its eastern edge on Highway 240, then you will be starting out on the "Highway 240 Loop" through the park. This loop will take you by the best scenic overlooks, trailheads, and activities for a day-trip through the Badlands.
First, stop at the "Big Badlands" scenic overlook. Park, walk out on the "point" ahead, and gaze out over an area called "the Wall." This is the Badlands' most famous, popular sight.
It's called "the Wall" because the unique rock formations of the Badlands gives way to the prairie. This stop alone is worth the drive.
Explore the Prairie Wind Overlook
Then stop at "Prairie Wind" scenic overlook. If you have younger children, this is a great place for them to run and climb around. The ground is wide open and flat, with little brush.
Don't stay put, though. Make sure to carefully walk up to the edge of a few gaps in the hills and peer over into the other-worldly crevasses.
If your kids are brave, they might even climb down a few places!
Watch Fossil Cleaning at the Ben Reifel Visitor Center
Continuing down Highway 240, you will come to the Ben Reifel Visitor Center.
If you or your children enjoy doing Junior Ranger badges, then you can pick up a Junior Ranger booklet or get your little ranger sworn in at this visitor center.
There's a nice, short museum with large displays of dinosaurs, prehistoric creatures, and modern wildlife. Younger children will enjoy simply looking, while adults and older children can read a bit and learn about the creatures who have populated the Badlands throughout geologic history.
The coolest part of Ben Reifel Visitor Center, without question, is the lab where archeologists clean fossils. You'll see a small but impressive display of fossils along one wall, but don't stop.
In the lab, archeologists sit at their desks and peer through microscopes attached to cameras. Large TVs display what they see through those cameras, giving you both a "big picture" view of a scientist cleaning a fossil and a "small picture" view of what their tools actually chip away and around.
Gaze at the Yellow Mounds
After the Ben Reifel Visitor Center, continue on Highway 240 through the park. Take in the beautiful sights, stopping at any scenic overlook you like.
Definitely stop at the Yellow Mounds Overlook. The Yellow Mounds might be my favorite part of the Badlands.
All of the Badlands' unique rock formations and colors came from centuries of sedimentary build-up. The first layer was an ocean floor. When the earth's plates shifted and the ocean drained, a jungle sprang up in the Badlands only to be buried later by volcanic ash.
That jungle layer formed the Yellow Mounds. The plant material turned the rock and stone yellow. Erosion swept away the softer soil and rock around all of the Badlands, leaving the striped mountains and yellow mounds we see today.
Visit Roberts Prairie Dog Town
Hopping back on Highway 240, you can exit the park or take a detour down Sage Creek Rim Road and visit Roberts Prairie Dog Town.
I'll be honest, I was skeptical of Roberts Prairie Dog Town. I assumed that we'd search in vain for a glimpse of a couple prairie dogs.
Instead, we enjoyed the antics of a prairie dog metropolis! Dozens of the little rodents darted this way and that, into and out of their undergound homes, chirping and growling.
At one point, one prairie dog found something to eat. A second prairie dog tried to take it. Then several more joined in the melee, forming a dog pile (pun intended).
Oh, we also saw a bison on the road.
Like any vacation, there are some sights and travel mistakes you will want to avoid. Here are two things to avoid if you want to have the best Badlands trip possible.
Don't Fall Off the Edge
Has anyone ever given you advice that seemed so obvious that you suspected they thought you were stupid?
Well, seriously, be careful when you're walking up the edge of a crevasse to get a better look at the beautiful formations, colorful stripes, and awe-inspiring prairie.
The rocks of the Badlands tend to erode and crumble. You can't imagine how easy it is to slip and slide down into a crevice until you're standing at the precipice.
Nothing ruins a vacation like a family member tumbling down a ravine.
Don't Drive Off the Road
Am I the only person whose parents always told him, "Drive safe?"
Well, drive safe. Highway 240 has some tight, steep curves. It's easy to get going to fast and flip over, ram into the car in front of you, or slam on your brakes suddenly, causing the car behind you to hit your rear end.
Some of the curves, ascents, and descents will seem like torture to Missourians who live outside of the Ozarks. Those who drive curvy, hilly roads every day might get over-confident.
Drive safe. There are few things worse than dealing with a traffic accident on vacation.
Enjoy the Badlands!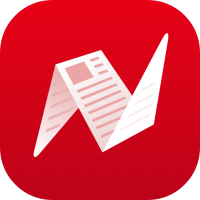 This is original content from NewsBreak's Creator Program. Join today to publish and share your own content.