Labor Day wasn't always about parades, BBQs, and vacations.
According to the U.S. Department of Labor, Labor Day began as a celebration of America's workers that was organized and promoted by labor unions and activists.
Union members in late 1880s New York City created the momentum for a national Labor Day holiday. Although there's some dispute about which secretary of which 1800s labor union first proposed the idea, there's zero doubt that influential labor activists came up with the idea to celebrate America's blue collar workers.
The U.S. Department of Labor says that some documents indicate that Peter J. McGuire, a co-founder of the American Federation of Labor, first suggested a "general holiday for the laboring classes" in 1882. Other documents show that Matthew Maguire proposed Labor Day in 1882 while serving as the secretary of the Central Labor Union in New York City.
The Central Labor Union held the first Labor Day parade in New York City in 1882 and repeated the parade in 1883. A few states adopted the first Monday in September as a Labor Day holiday, and the momentum couldn't be stopped. Between 1882 and 1894, twenty-three states passed legislation creating state holidays to celebrate workers.
Federal law established Labor Day in 1894. President Grover Cleveland, generally best known as the only president to serve two terms non-consecutively, signed the law that made Labor Day a national holiday.
Even the parades, picnics, and carnivals can be traced back to labor unions and activists. Their proposal for Labor Day included a parade to exhibit the strength and unity of labor unions, followed by a festival for the enjoyment of the workers and their families.
Missourians remain familiar with the importance of labor unions thanks to strong modern unions centered around the St. Louis and Kansas City areas. Labor unions have a rich history in Missouri. The Greater St. Louis Labor Council traces its origins back to 1885, when workers in St. Louis mobilized to demand an 8-hour work day.
As of 2019, several large unions in St. Louis boast thousands of members and millions of dollars in assets each. A union job is considered the gold standard and a blessing.
In 2018, Missourians considered adding a Right to Work amendment to the state's constitution. "Right to Work" laws prohibit unions from requiring dues from their members as a condition of their employment at a unionized company or business.
Under "Right to Work," typically, fewer workers will join unions. This will cost unions money that they use to conduct their operations, lobby politicians, and contribute to political campaigns.
The ballot measure failed in Missouri two-to-one thanks to strong union organizing and campaigning. Unions spent millions of dollars in advertisements, grassroots organizing, and more. I lost count of how many "Right to Work? Wrong for MO" bumper stickers and billboards I saw in 2018.
Twenty-eight other states, however, have passed Right to Work that led to weaker unions, which in turn struggle to negotiate labor rights, salaries, and benefits with employers. On average, workers in "Right to Work" states make $6000 less than workers in other states.
This Labor Day, celebrate with the knowledge of the holiday's origins in labor activists at the forefront of your mind, conversations, and relaxation.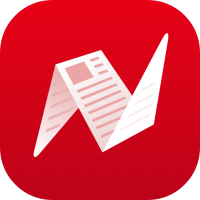 This is original content from NewsBreak's Creator Program. Join today to publish and share your own content.