Yellowstone National Park is the most visited national park in the United States for a reason. Its stunning hot springs, rock formations, wildlife, and natural beauty attract millions each year.
If you have lived in Missouri very long, then you will enjoy parts of Yellowstone National Park more than others, and you will prefer to tour Yellowstone a little differently than, say, a life-long New Yorker.
Most long-time Missourians won't care to stop to gaze at deer, for example. Their time will be better spent searching out elk, bison, Norris Springs, or Lookout Point.
Everyone will want to see Old Faithful. Which means, most Missourians will want to figure out how to see Old Faithful without pushing through a crowd of strangers.
Here are 10 fun, family-friendly things to do in Yellowstone National Park along with a loose schedule and tips for how to minimize stress and maximize enjoyment.
Day 1 takes you to Old Faithful, Norris Basin, and Falls Drive.
Day 2 sees Mammoth Hot Springs, Lookout Point, and the "Grand Canyon" of Yellowstone.
Day 3 visits the Grand Prismatic Spring and allows for other activities as you like.
Old Faithful
If possible, stay just outside Yellowstone's south entrance the night before entering the park to see Old Faithful. The southern entrance will position you closest to Old Faithful, helping you to beat the crowd.
The closest option is the Head Waters Flagg Ranch campground. They offer campsites with electric hook-ups, primitive cabins (four walls and bunk beds, no electricity), and modern cabins with hotel-like amenities.
We stayed in a primitive cabin and found it to be a fun, unique experience. We like tent camping, and the primitive cabin was basically a permanent tent that we didn't have to pack and set up.
The entrances to Yellowstone are open 24 hours a day. Get up early and drive straight to the Old Faithful Visitor Center. You'll find the iconic geyser directly behind the visitor center. You'll also find signs displaying the estimated time of eruption. Find a bench to sit on and enjoy the show.
There is a hiking trail on the other side of Old Faithful that takes you to a viewing point for the geyser. You'll get a much better vantage from the ground. Unless you're an avid hiker, stick with the boardwalk around Old Faithful. Our six-year-old son made it with a few breaks, but the view was better at ground level.
Make sure to walk the boardwalk after seeing Old Faithful erupt, and take in all of the other beautiful and remarkable geysers, hot springs, and rock formations. It's an easy walk for young kids and family groups. The Castle Geyser is especially noteworthy, and some of the springs rival the Grand Prismatic Spring.
Norris Geyser Basin
After seeing Old Faithful and its surrounding hot springs, drive down the road to Norris Geyser Basin. If you got an early start, you can still beat the crowd.
The Norris Basin Visitors Center has maps and signs with directions to two different boardwalks. The longer boardwalk takes you past remarkable geysers and hot springs. You need to walk it because you will get to take in other-worldly vistas of wasteland kept treeless by overflowing hot springs.
The shorter boardwalk offers similarly stunning views, but you can take them in with a brief walk down. Save yourself and your kids some walking!
Firehole Falls Scenic Drive
After Norris Basin, the crowds will catch up to you. Take the Firehole Falls scenic drive to give your legs and feet a break and to escape the crowds.
Most people don't see Firehole Falls and Canyon because they're trying to cram Old Faithful, Norris Basin, and Mammoth Hot Springs into the day while battling lines of traffic, packed parking lots, and jostling crowds.
With your early start, however, you can experience the very underrated scenic drive and viewing points of Firehole Falls. One of the very few legal places to swim can be found along Firehole Canyon, too.
Mammoth Springs
If possible, stay just outside the northern entrance of Yellowstone. It will make Day 2 easier, which will make changing lodging worthwhile. You can find lodging in nearby Gardiner, Montana, or farther away in Bozeman, Montana.
We stayed in Bozeman at a hotel near the interstate and many chain restaurants, making for a pleasant evening with our son.
Staying north of Yellowstone will position you perfectly for beating the crowd to Mammoth Hot Springs, even if you find yourself all the way in Bozeman.
Mammoth Hot Springs was my favorite part of Yellowstone. The terraced rock formations look like nothing else on earth. The hot springs building these terraces display vivid colors.
Take your time with the boardwalk snaking around the landscape, especially going up-hill. Our son got an extra boost of motivation thanks to the independence of getting to march off with his walkie-talkie and Camelback.
Lookout Point and Yellowstone's "Grand Canyon"
From Mammoth Hot Springs, drive to Lookout Point. You may run into more crowds here despite starting early. Lookout Point is centrally located close to the park's lodging.
But Lookout Point consists of a few scenic overviews, making crowds less of an issue. You'll enjoy amazing views of a dramatic waterfall, hear the soothing roar of rushing water, and absorb some bright sunshine and fresh air.
Then drive around to the "Grand Canyon" of Yellowstone. You can park and walk along a short path with several scenic overlooks. The valley stretches for miles in both directions, displaying colorful rock-faces and forests. You can see the waterfall in the distance.
Some of the overlooks and parking lots have rock walls that young kids can climb on, and older children will easily bound down to the overlooks.
Grand Prismatic Spring
The Grand Prismatic Spring rivals Old Faithful for popularity. It is one of the largest, most colorful hot springs in all of Yellowstone. Most travel guides list it as a "must-see." Saving it for the beginning of Day 3 will allow you to beat the crowds.
If you use the parking for Fairy Falls Trail, you can walk up a one-mile, paved trail to a scenic overlook and take in the Grand Prismatic Spring as a whole.
You will also be looking at it from about a quarter of a mile away - after walking gradually uphill for a mile and possibly with rolling clouds of steam obstructing your view. Then you have to walk another mile back to the parking lot.
Instead, I recommend parking at the Grand Prismatic Spring itself and taking the boardwalk up to the spring. You will pass some large hot springs that surprise you with their beauty and size (why weren't these listed as "must-sees"?!).
Once you get close to the spring, you'll enjoy up-close views of the vivid blue, green, red, and copper colors of the spring and its overflow.
Wildlife Viewing
Spend the rest of Day 3 cruising the park in search of wildlife. You're most likely to see elk, bison, and other animals near dawn or dusk, but you may see some in the middle of the day.
If possible, spend the afternoon of Day 3 having a picnic, letting your kids climb over rocks in a creek, or exploring other parts of the park. Then you can look for wildlife during prime time.
Whitewater Rafting
If you have older kids and want an adventure, then you could use one of the whitewater rafting companies in Gardiner, Montana, just outside of Yellowstone's north entrance.
Fishing in Yellowstone Lake
If you or your children enjoy fishing, then you need to know the detailed regulations of fishing in Yellowstone. Some of the main rules include:
You can't fish in the rivers or streams after 2:00 p.m.
You can fish in Yellowstone Lake any time.
You must use either a fly fishing rod or a single hook without a barb.
The Yellowstone Visitor Centers have fishing tackle for sale.
Like any vacation, there are some sights and travel mistakes you will want to avoid. Here are three things to avoid if you want to have the best Yellowstone trip possible.
Getting a Late Start
If you hadn't noticed, I strongly recommend getting an early start. The difference between waking up at 7:00 a.m. versus 8:00 a.m. could be the difference between a front-row seat at Old Faithful and peeking between heads.
If you sleep in until 9:00 or later, you may find yourself waiting in a long, slow line of traffic to enter the park, to get into a parking lot at a "must-see," or to nab a parking spot.
Looking for Parking
You may end up looking for parking even if you get an early start. You came to Yellowstone to see its nature, not to sit in the car waiting for another car to pull out and leave.
Divide and conquer. At the Grand Prismatic Spring, my wife and son got out and went to see the spring while I waited on a parking space. After parking, I went to the boardwalk and then caught up to them.
Forgetting the Walkie-Talkies
We gave our son a walkie-talkie so that he could see Mammoth Springs more independently. I wish, though, that we had remembered to give him and my wife a walkie after I let them out at the Grand Prismatic Spring.
I ran to catch up to them, fearing they wouldn't know where I was parked and might begin walking back up the road where they had gotten out of the car. A walkie would've saved me some breath!
Enjoy your visit to Yellowstone National Park!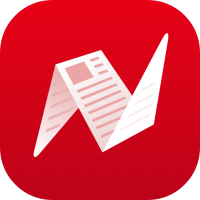 This is original content from NewsBreak's Creator Program. Join today to publish and share your own content.