Some authors just "get" a place. Their stories capture the essence of the region. Their characters seem to be based on people you knew. They think, act, and speak like folks you've known your whole life.
Here are the four best authors to read if you're from Missouri.
They are listed in order from "best" to "slightly less best."
None of them are named Mark Twain.
Gillian Flynn
Gillian Flynn is the author of Gone Girl, Sharp Objects, and Dark Places, all of which have been turned into movies or TV shows.
Flynn is the best author to read if you're from Missouri for several reasons:
Her novels are set in Missouri.
Her settings capture the essence of Missouri.
Her characters might as well be biographical portraits of real Missourians.
Gone Girl takes place in New Carthage, a small town similar to Cape Girardeau. So similar, that parts of the movie were shot in Cape. The characters embody "Midwestern nice" and the existential crisis of self-discovery that affects most Midwesterners.
Sharp Objects occurs in a small town in the bootheel, nestled among row crops, dying towns, and people who make an annual trip to the mall in St. Louis. The story's plot mirrors the "pretend everything's perfect and keep our sins secret" standard operating procedure of Missouri small towns.
Dark Places is set in another rural town around the Kansas City area, where people who live their whole lives on the family farm come into contact with people who have never seen a farm.
You know that "Midwestern nice" person who experienced trauma and is now furious with the world? That person's the main character of Dark Places.
Jonathan Franzen
Jonathan Franzen makes the list because of his novels, The Twenty-Seventh City and The Corrections.
The Twenty-Seventh City is part psychological thriller, part family drama, and part frustrated love letter to St. Louis. The novel presents a prominent St. Louis family that feels like a real-life family you read about in the St. Louis Post-Dispatch every now and then.
The plot's villains try to use the Midwestern culture of St. Louis against its citizens in, what else, a real estate scam. Ultimately, that same culture foils their plans.
The Corrections is an epic, sprawling account of a family from the St. Louis suburbs. As the parents' health deteriorates, the children must deal with their wounds from those parents, their brokenness from life's "slings and arrows," and the powder-keg of their sibling relationships.
Franzen won the National Book Award for The Corrections, launching his literary career into the stratosphere.
Daniel Woodrell
Daniel Woodrell's novel, Winter's Bone, was described as "hillbilly noir." He is an award-winning novelist whose work has been adapted into movies. And he lives in West Plains, Missouri.
Winter's Bone shows the difficulties and richness of life in the Missouri Ozarks: grinding poverty, intense loyalty, deep resilience.
To understand how meth and opioids have affected rural Missouri, you have to read Winter's Bone.
William Faulkner
William Faulkner is a literary giant best known for his novels about the South.
If Jonathan Franzen and Daniel Woodrell had a literary baby, it would be William Faulkner. His novels and short stories combine the depth of character development see in Franzen with the cultural and social details of Woodrell.
Faulkner can be tough to read. I recommend beginning with the short story, A Rose for Emily, and then trying As I Lay Dying.
NOT Mark Twain
Mark Twain isn't bad. In fact, he's probably the greatest American author of the 1800s.
But that was the 1800s. Tom Sawyer and Huck Finn have some great things in them, but you need to read the authors above if you want to see Missouri as you know it mirrored back to you.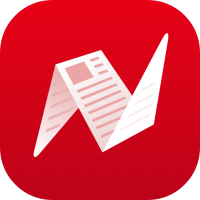 This is original content from NewsBreak's Creator Program. Join today to publish and share your own content.