As of Friday, July 16, Wayne County, Missouri, had six COVID cases.
As of Monday, July 19, Wayne County's COVID cases tripled to 18.
Why?
There is a basic reason and a set of more complicated reasons.
Most basically, people were tested. Residents of Wayne Co. had COVID, but the Wayne Co. Health Department didn't know they had it until they were tested.
The complicated reasons include vaccination rates, geography, not wearing masks, and not socially distancing.
Vaccination Rates
Less than 30% of Wayne Co. residents have been fully vaccinated against COVID. Until about 70% of people are fully vaccinated, the county will not reach "herd immunity" or anything close to it.
Herd immunity means that the entire population enjoys some protection from a particular illness, regardless of individual vaccination status. If enough people in the community (the "herd") are vaccinated, then the unvaccinated will be less likely to be exposed to, and infected with, the virus.
To reach herd immunity, however, most people must get vaccinated or become ill with the virus and recover. COVID has a significant mortality rate, especially for the elderly. Reaching herd immunity through infection would result in many needless deaths. Get vaccinated.
Geography
Because Wayne Co. is so rural, sparsely populated, and isolated, it takes longer for COVID and its subsequent variants to enter the community.
Residents of the county's largest town, Piedmont (Pop. 1,977), drive 45 minutes one way to shop at the nearest Wal-Mart. There aren't as many people in Wayne Co. compared to more urban areas, and most of those people don't frequently travel to urban areas.
It's easy, then, for peope in rural areas to let their guard down, thinking COVID is a problem elsewhere but not locally.
Not Masking
When I go anywhere in Piedmont, I'm one of very, very few people wearing a mask.
Masking may seem unnecessary in one's local, rural community when COVID seems to be "there" but not here. Yet as we've seen, COVID travels everywhere eventually. Eighteen cases isn't a lot in absolute terms, but tripling the case number of a weekend suggests trouble ahead.
Masks have been proven to slow the spread of the virus, and Wayne Co. residents will need to resume masking or else COVID cases will continue growing exponentially.
Not Distancing
Socially distancing has also proven effective in controlling community spread, but churches, restuarants, and businesses in Piedmont have resumed activities at full capacity.
We may need to reduce occupancy again if COVID cases rise to an uncontrollable, unmanageable level. Churches like Trinity United Methodist implemented live-streaming during the pandemic's height and continues to live-stream services. They also launched a podcast, Metamorphosis.
Tequila's Mexican Restuarant has some outdoor seating but could create more. Other businesses should make spaces for outdoor patronage.
What Do We Do?
Wayne Co. can balance maintaining normal activities with safeguarding public health. Even rural areas must be vigilant and prepared for the arrival of new variants of COVID.
We know what to do: get vaccinated, wear masks, socially distance, get outdoors as much as possible. We just need to stay vigilant and motivated to do it.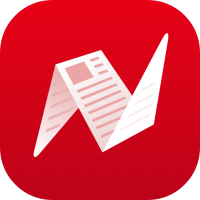 This is original content from NewsBreak's Creator Program. Join today to publish and share your own content.