The first job Eric Hoyt got when he moved to New York City in 2000 was in the World Trade Center.
At the beginning of summer 2001, his company expanded into a nearby building, 90 West Street. The main entrance faced the World Trade Center complex. Hoyt alternated between the buildings where he would start his workday. On Sept. 11, 2001, he happened to check in first at 90 West Street.
"No sooner had I sat down at my desk, put my coffee down, put the newspaper down – and that's when the first plane hit," said Hoyt, who now lives in Des Moines, Iowa. "It literally rocked the foundation of the building. To this day, it is still the loudest sound I've ever heard."
He ran to the windows facing the Twin Towers and saw the entire top of the first tower engulfed in smoke.
The plane's fuselage hit his building and crashed into the street, injuring some of his co-workers as they arrived at work. Hoyt exited the building, only to find debris still raining down and human casualties in the street. "It was surreal," he said. "I've never been in war, but I would assume that's probably the closest that I would be able to describe it."
He and his co-workers had just arrived at an evacuation point when the second plane hit.
"The impact alone knocked people over. You could literally feel it shake the bedrock of the island," Hoyt said. "It was pandemonium. People were panicking."
From his location, Hoyt saw the back of the second tower. "There was a huge diamond-shaped wedge that was probably 20 floors' worth of building that was just blown out. There was nothing there but a huge gaping hole," he said. Getting out of the area as fast as possible was the safest thing he felt he could do in the moment. He arrived home just in time to turn on his television and watch the second tower collapse.
Within days of the attacks, Jehovah's Witnesses set up teams that spent hours each day in Lower Manhattan, Bible in hand, consoling everyone from the families of victims to first responders battling physical and emotional exhaustion. It was a work that changed how the organization approaches disasters, with an organized comfort ministry now being an integral part of its response to natural disasters and even the pandemic.
Eric Hoyt, who was not one of Jehovah's Witnesses at the time of the events of Sept. 11, found himself on the receiving end of the Witnesses' ministry of hope and comfort.
"That event awakened in me a need to explore spirituality again because I needed to make sense of what happened," Hoyt said. The tragic nature of the deaths he saw that day caused him to start thinking about the purpose of life and death. "I'd blame God, or I would think, why did He allow it to happen? Why did these people have to die this way?" he said.
After he moved to Des Moines in 2005, he came into contact with Jehovah's Witnesses and began to study the Bible with them. He finally found the answers he was looking for from the Bible. "1 John 5:19 was the scripture that changed everything for me because it answered that burning question that I had had for a decade. That one scripture helped me to really recalibrate almost immediately. Everything just fell into place for me. It was the answer I needed to be able to move past it," he said.
Not a day goes by when Hoyt is not plagued by uninvited memories of the events he experienced on Sept. 11. "Something will trigger it and the whole thing will loop – almost like I'm watching a movie. It is just burned in my mind. It's burned on my heart," he said.
But the comfort he has received from the Bible has dulled the intensity of his emotional scars. "It's like a weight has been lifted off my shoulders," he said.
After becoming one of Jehovah's Witnesses, Hoyt was motivated to share the same hope and comfort with others in his ministry, especially with people who had experienced personal tragedies. "As much as I wanted to have that event erased from my past – my memory – it's actually helped me to be able to understand the pain that other people are going through when they've experienced any kind of tragedy," Hoyt said. "That's when I started to appreciate my past for what it could serve as."
Two decades later, Eric Hoyt continues to find comfort — this time alongside his wife, Armida, in talking with pandemic-stressed neighbors through letters and telephone calls instead of going door to door.
Helping others has long been linked to better emotional well-being in psychology research. The book "The Healing Power of Doing Good: The Health and Spiritual Benefits of Helping Others" describes "powerful" effects, even for helpers who've experienced trauma themselves.
"Drawing from that experience has helped me be able to help others," Hoyt said.
More information on the activities of Jehovah's Witnesses, including resources on coping with trauma and emotional distress, can be found on their official website, jw.org.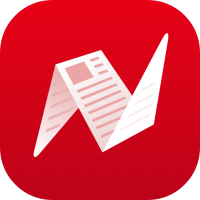 This is original content from NewsBreak's Creator Program. Join today to publish and share your own content.