By Emily Scarvie
(PORTLAND, Ore.) Hello Portlanders! It's Tuesday, Oct. 12 - Here's your daily round up of all the news happening in the City of Roses.
1. Organizations in Portland's Old Town neighborhood call on City Hall for help addressing issues
Lan Su Chinese Garden, the Japanese Museum of Oregon, the Oregon Jewish Museum and Center for Holocaust Education and the Portland Chinatown Museum sent a letter to city and Multnomah County officials last week expressing their concerns about the "rapidly deteriorating conditions" in Portland's Old Town Chinatown neighborhood. According to the letter, it's past time for local leaders to address the vandalism, violence and mental instability in the area, adding that these issues have worsened over the last few weeks.
"As organizations dedicated to giving voice to those who have suffered discrimination and indignity, it is particularly difficult to recognize and respond to the crisis of humanity unfolding around us daily," the letter says, per KOIN.
The organizations have asked Mayor Ted Wheeler, city commissioners Jo Ann Hardesty, Mingus Mapps, Carmen Rubio, Dan Ryan, Multnomah County Chair Deborah Kafoury and county commissioners Jessica Vega Pederson, Susheela Jayapal, Sharon Meieran and Lori Stegmann to meet with them no later than Oct. 22 to address these issues.
2. Oregon surpasses 4,000 COVID-related deaths since start of the pandemic
State health officials announced Monday that over 4,000 Oregonians have died from COVID-19 since the beginning of the pandemic. The milestone comes amid progress with other key indicators like case rates and hospitalizations. Monday marked the sixth week that newly identified COVID-19 cases and hospitalizations declined. There were 9,022 cases reported over the last week, which is a 13% drop from the week prior.
In a statement, Oregon Health Authority Director Patrick Allen said, "This is even more heartbreaking because many of these deaths are preventable. COVID-19 vaccines are widely available throughout Oregon, and the vaccines are our best protection against serious illness and death from this virus. My message to Oregonians today is simple: The Delta variant has changed everything. Please, get vaccinated as soon as you can."
3. Oregon changes requirements for substitute teachers amid staffing shortage
Amid a staffing shortage among substitute teachers in Oregon, the state's Teacher Standards and Practices Commission has filed a temporary order to distribute emergency substitute licenses to people over the age of 18 that have undergone a background check, dropping the previous college degree requirement. Districts would be required to certify administrators to assist these teachers, supervise their performance and pay for the emergency licenses. According to Anthony Rosilez, the executive director of the commission, the substitutes would only be assigned to classrooms for 10 days or less.
Rosilez told KATU that the commission plans to revisit the temporary order in January to see whether the staffing shortage has improved. The emergency licenses will only be in place for the rest of the school year.
4. Sandy man discharged from Providence after 299 days hospitalized with COVID-19
A Sandy man has been discharged from Providence Portland Medical Center after 299 days in the hospital with COVID-19. Alejandro Castro, 43, contracted COVID-19 in December 2020. His three kids also tested positive but recovered. Castro was hospitalized and put on an ECMO device when his case was deemed so severe that a ventilator wasn't enough. ECMO devices provide oxygen and give the patient's lungs time to heal. Castro was on the device for 108 days, the longest of any previous patients at Providence. Once off the machine, he spent nearly 200 days in recovery.
Castro said before he caught COVID-19 he didn't believe in the virus, but is now cautioning everyone to be careful. He and his entire family are now vaccinated.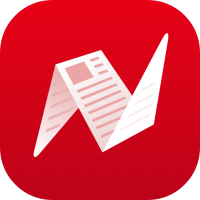 This is original content from NewsBreak's Creator Program. Join today to publish and share your own content.