By Emily Scarvie
(PORTLAND, Ore.) Hello Portlanders! It's Thursday, Oct. 7 - Here's your daily round up of all the news happening in the City of Roses.
1. Blazers assistant coach, former players among those charged in $4M health care scheme
A current Portland Trail Blazers assistant coach and three former players were among the 18 former NBA players charged with participating in a widespread scheme that defrauded the organization's health and welfare benefit plan out of $4 million by submitting false claims. Milt Palacio has served as an assistant coach since Aug. 2. Sebastian Telfair played for the Blazers from 2004-2006, Darius Miles from 2003-2006 and Ruben Patterson from 2001-2006.
According to the indictment, the ex-players and a 19th individual engaged in the widespread submission of fraudulent claims for reimbursement of medical and dental expenses that never occurred. Those who are charged face a count of conspiracy to commit health care and wire fraud, according to NBC News.
2. GM Gavin Wilkinson removed from Thorns FC duties amid investigation
General Manager Gavin Wilkinson has been removed from all duties relating to the Portland Thorns as the team awaits the results from an outside investigation regarding former coach Paul Riley. The Atlantic published a report last week that accused Riley of sexual coercion and misconduct, among other complaints. Since then, the Timbers Army and Rose City Riveters, the supporter groups of the Timbers and Thorns FC teams, have laid out a list of demands, including the firing of Wilkinson. The groups said they will boycott all concessions and team merchandise until their demands are met.
"Our hearts and our actions are with Portland's players – one hundred percent. Our trust, however, is utterly shattered, and it cannot be repaired until significant changes take place across all levels of the PTFC organizations," a statement released by the 107ist, the nonprofit behind the supporter groups, said, per FOX 12.
3. Oregon's on-track to graduate rate fell during the pandemic
In the Oregon Department of Education's recently released "at a glance profile," the number of students considered on-track to graduate in the state fell 11% during the last year. Oregon's on-track to graduate rate is currently 74%. According to ODE, this number is expected to go up with the return to in-person schooling this year.
ODE also noted that only 30% of students participated in statewide assessments during the last year. However, this shouldn't be compared to years' prior because of the switch to virtual learning. Students were unable to take these tests from home and therefore less students were able to participate. Typically around 95% of students participate in these tests, according to officials.
4. Oregon Nurses Association addresses staffing crisis in hospitals amid vaccination deadline
Monday was the last day for most hospital employees, teachers and state workers in Oregon to get a COVID-19 vaccine or risk being fired from their job. The Oregon Nurses Association spoke on the staffing crisis in hospitals Thursday morning, saying some parts of Oregon may feel the effects of this more than others. According to ONA, nearly 65% of healthcare workers in southern Oregon have not been vaccinated against COVID-19.
"I think people would hear that number and say they would be frustrated to know that medical professionals are refusing to get something that could help end this pandemic," Lynda Pond, the president of ONA, told KATU.
ONA says staffing is so limited at some hospitals that they will have to begin utilizing travel nurses.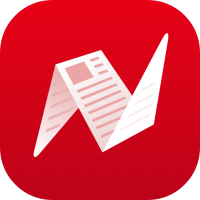 This is original content from NewsBreak's Creator Program. Join today to publish and share your own content.