By Emily Scarvie
(PORTLAND, Ore.) Hello Portlanders! It's Wednesday, Oct. 6 - Here's your daily round up of all the news happening in the City of Roses.
1. Fan groups for Timbers, Thorns call for removal of GM Gavin Wilkinson amid allegations against former Thorns coach
The Timbers Army and Rose City Riveters, the supporter groups of the Timbers and Thorns FC, are calling for the firing of General Manager Gavin Wilkinson, among other demands, nearly a week after The Atlantic's bombshell report that accused former Portland Thorns head coach Paul Riley of sexual coercion and widespread misconduct. The 107ist, the nonprofit group behind both of the supporter groups, said they plan to boycott all concessions and team merchandise until these demands are met.
"This past week has been harrowing as we learned the extent of abuse and suppression that has taken place in Portland," the statement reads, per FOX 12. "It is clear that the Portland Thorns organization is complicit in the NWSL's failures by actively sweeping incidents and complaints under the rug and passing issues off to others without holding offenders accountable… Our hearts and our actions are with Portland's players – one hundred percent. Our trust, however, is utterly shattered, and it cannot be repaired until significant changes take place across all levels of the PTFC organization."
2. OHSU releases latest COVID forecast report through March 2022
Oregon Health and Sciences University recently published its latest COVID forecast report, estimating the state's positive case rate through March of next year. The report outlined the current state of COVID-19 in Oregon, as the 26th highest in number of new cases per day in the U.S. There are currently 769 people hospitalized with COVID-19 in Oregon. Of those people, 207 are in intensive care units. ICU bed availability statewide is at 9% and non-ICU bed availability is at 8%.
In the report, OHSU said more people are participating in large outdoor activities and dining indoors, which can impact case rates. Additionally, mask wearing has dropped to 81%.
OHSU's full report can be read here.
3. Total Recall PDX files lawsuit after failing to obtain required signatures by deadline
The campaign to recall Portland Mayor Ted Wheeler filed a lawsuit this week after failing to get the required 48,000 signatures from voters by the Oct. 6 deadline. Total Recall PDX is arguing that the 90-day in state law limit for gathering signatures is unconstitutional. Last week, the group said it had only collected around 40% of the required signatures.
The deadline "is so brief, so unrealistic, and so burdens the recall power, that it impermissibly infringes on peoples' right to recall their elected officials," attorneys Juan Chavez and Alan Kessler argued, per The Oregonian.
The campaign asked Elections Director Louise Hansen for a 90-day extension last week but was denied. According to the suit, the summer's heat waves and COVID-19 restrictions impacted the signature-gathering process. Hansen said most of the restrictions and heat waves had ended by the time the group was spreading petitions.
The full lawsuit can be read here.
4. OED, WorkSource Oregon holding virtual job fair amid vacancies in healthcare industry
The Oregon Employment Department said the state is currently experiencing nearly 15,000 job vacancies in health care. Neely Perisich, a recruiter for Interim HealthCare of Oregon, told FOX 12 how hard hiring has been recently.
"I think the biggest challenge is getting people to move forward with the hiring process," Perisich said. "So, you'll get a lot of candidates that will apply and then they might find a job somewhere else so you really have to connect with the applicant as soon as they apply."
OED and WorkSource Oregon are holding a "Hiring Heroes for Healthcare in Oregon" virtual job fair today from 11:30 a.m. to 1 p.m. on Zoom. To register for the job fair, click here.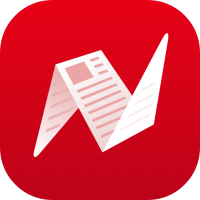 This is original content from NewsBreak's Creator Program. Join today to publish and share your own content.