By Emily Scarvie
(PORTLAND, Ore.) Hello Portlanders! It's Tuesday, Oct. 5 - Here's your daily round up of all the news happening in the City of Roses.
1. PSU researchers say Portland Street Response has been successful in meeting goals, should be expanded citywide
Research by Portland State University's Homelessness Research and Action Collaborative shows that in its first six months, Portland Street Response, which was established in the Lents neighborhood as a new way of responding to non-emergency calls involving mental health crises and homelessness, has had success meeting its goals. The main findings of PSU's research include:
4.6% reduction in total calls traditionally responded to by police
22.5% reduction in police response on non-emergency welfare checks, as well as dispatches coded as "unwanted persons" and "suspicious persons" calls
11.6% reduction in fire department activity on behavioral health calls and illegal burn calls
Only 14 calls (3.7%) required transport to emergency room
Clients rated PSR a 5 on a scale of 1-5, with 5 being the best
PSR crews include a firefighter paramedic, a licensed mental health therapist and two community health workers. Based on the findings, researchers at PSU recommended that the program be expanded citywide.
2. Kenton business owners, community members write to city leaders about rising crime
On Monday night, business owners and community members in the Kenton neighborhood gathered at Parkside restaurant and bar to write letters to city leaders, urging them to expand Portland Street Response and provide additional funding for new lighting and cameras, amid a rise in crime in the neighborhood. In the last month alone, a person was shot and killed at Kenton Park and bartenders at Kenton Club were robbed at gunpoint twice.
"Our female staff were threatened by men with weapons three Saturdays in a row," Salvage Works general manager Rachel Browning told KGW. "Small businesses are suffering already from the pandemic, including our business and bars and restaurants and coffee shops, and this doesn't help."
Along with the letter writing to city leaders, a portion of the proceeds from the sale of food and drinks at Parkside will go towards Neighbors Helping Neighbors, a local organization that works with the houseless community in Portland.
3. Paley's Place to close after 26 years following Thanksgiving service
Paley's Place, famous in Portland's culinary scene, is closing its doors after 26 years next month. Owners Kimberly and Vitaly Paley said in a letter that the restaurant would close after their Thanksgiving service.
Vitaly, a James Beard Award-winning chef, and his wife Kimberly moved to Portland from New York City in 1995 and opened Paley's Place. The couple said the events of the last year have influenced them to retire and spend more time together.
"We have been so privileged to work alongside such incredible culinary talent, and to currently be a home to the dreamiest dream team of both front and back of house staff," the couple said. "We feel deep gratitude to you, our community, for your everlasting support and for sharing in the meals that bring us joy. You've given so much to us, and we are thankful to you all."
4. I-84 will be closed in both directions over weekend for placement of Blumenauer Bridge
Starting this Friday, all eastbound lanes of I-84 from I-5 to Cesar Chavez Boulevard and all westbound lanes of I-84 from I-205 will be closed for the placement of Portland's newest pedestrian and bicycle bridge, the Blumenauer Bridge. The closures will start at 10 p.m. on Friday and end at 5 a.m. on Monday, ahead of the morning commute.
The Oregon Department of Transportation said the eastbound closures on I-84 will include:
The ramps to I-84 from northbound and southbound I-5
The eastbound on-ramp from Northeast Grand Avenue, closing at 5 a.m. Friday
The eastbound on-ramp from Northeast 16th Avenue, will periodically open
I-84 westbound
The westbound closures on I-84 will include:
The ramps from northbound and southbound I-205
The on-ramp from Northeast Halsey Street, near 82nd Avenue
The on-ramp from Northeast Glisan Street, near 58th Avenue
The on-ramp from Northeast Sandy Boulevard
The on-ramp from Northeast 33rd Avenue
The ramps to northbound and southbound I-5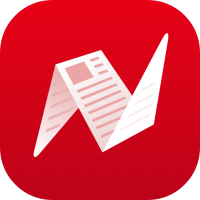 This is original content from NewsBreak's Creator Program. Join today to publish and share your own content.