By Emily Scarvie
(PORTLAND, Ore.) Hello Portlanders! It's Monday, Oct. 4 - Here's your daily round up of all the news happening in the City of Roses.
1. Owner of Portland Thorns releases open letter amid allegations against former coach
After a bombshell investigation released by The Atlantic last week accused former Portland Thorns head coach Paul Riley of sexual coercion and misconduct, among other allegations, the team's owner submitted an open letter today, detailing his plans for the organization going forward. Merritt Paulson outlined the Thorns' response to complaints against Riley in 2015, saying that he was immediately suspended, an investigation was conducted and all findings were shared with the National Women's Soccer League.
Paulson also talked about actions the team will take moving forward, including creating "a confidential and anonymous reporting system for allegations of harassment and discrimination," establishing an online form for fans to provide anonymous feedback and renewing their commitment to the NWSL's anti-harassment policy.
He added that the Thorns will "welcome and fully cooperate with the related investigations by FIFA, US Soccer and the U.S. Center for Safesport, and look forward to the much needed light they will shine on the facts as they emerge in due course over the investigative process."
Paulson's full statement can be read here.
2. Oregon distributes federal Emergency Rental Assistance funds to over 10,000 households
Of the $204 million allocated by the federal government to Oregon for rental assistance, $69.6 million has been distributed to families who applied for the program. As of Sept. 30, 73% of the funds have been allocated to 10,720 households in Oregon. The state was required to spend at least 65% of the money by that date.
"To be clear, Oregon Housing and Community Services and our local program administrators have never processed and distributed this much rental assistance in such short time. This is a historic accomplishment," OHCS Executive Director Margaret Salazar said, per KGW.
Despite this progress, the state still needs to process 40% of applications for rental assistance, some of which are now outside of the 60-day window that protects renters from being evicted. According to OHCS, people who have fallen behind on rent should call 211 and apply for OERAP at oregonrentalassistance.org.
3. Thousands of runners attend the 49th annual Portland Marathon over the weekend
Thousands of runners participated in the 49th annual Portland marathon and half marathon on Sunday, starting at the waterfront and making their way through the city. It's the first time the race has been held in the last two years due to cancellations related to the COVID-19 pandemic.
Several safety precautions were implemented for the run, including required proof of vaccination for runners and required mask-wearing for anyone else in attendance. Despite these measures, Oregon Health and Sciences University, a usual sponsor of the race, pulled out of the marathon in September, citing health concerns. OHSU released a statement, saying:
"Participation in the marathon, as a runner or volunteer, is, of course, a personal decision for our members and the general public, but as Oregon's academic health center and a public leader in health and science, OHSU will not be sponsoring this year's event."
4. Topaz Farm Corn Maze reopens on Sauvie Island
Sauvie Island's seven-acre Topaz Farm Corn Maze is back open for the season. Alongside the corn maze, Topaz Farm also offers a produce market, goat yoga, outdoor concerts, pumpkin picking, u-cut flowers and farm-to-table dinners.
The corn maze is open from 9 a.m. to 4:30 p.m. every day except Monday. Entry to the maze is $10 for those 13 and older, $5 for ages 6-12 and seniors 65+ and free for children under the age of 5.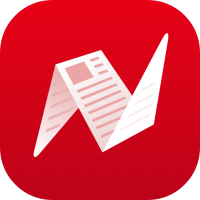 This is original content from NewsBreak's Creator Program. Join today to publish and share your own content.