By Emily Scarvie
(PORTLAND, Ore.) Hello Portlanders! It's Friday, Oct. 1 - Here's your daily round up of all the news happening in the City of Roses.
1. Bombshell report by The Atlantic accuses former Portland Thorns coach Paul Riley of sexual coercion, widespread misconduct
The National Women's Soccer League has cancelled all games scheduled for this weekend and many players have spoken out following a shocking investigation by The Atlantic (subscription required) that accuses former Portland Thorns FC head coach Paul Riley of sexual coercion and misconduct with players. The report includes a long list of accusations by former Thorns players Sinead Farrelly and Meleana Shim, including Riley coercing Farrelly into having sex with him more than once and both players saying he convinced them to kiss one another in his apartment. Other accusations include Riley making inappropriate comments about players' weights, as well as "fixating" on their romantic relationships, among other complaints.
Shim reported the allegations to the Thorns' owner and general manager and Riley was subsequently fired from the team in 2015. Shortly after, he began working as head coach of North Carolina Courage. He was fired by North Carolina Courage after The Atlantic's report was released on Thursday. The Thorns issued a statement following the report, saying that their investigation into Riley in 2015 uncovered "clear violations of our company policies" but not "unlawful activity." The organization also said they reported their findings to the NWSL. Former players have said some of the blame should be placed on the Thorns and the NWSL for covering up the allegations.
2. Unvaccinated Legacy Health workers facing termination after hundreds of exemption requests denied
Starting today, Legacy Health workers who are not fully vaccinated against COVID-19 and have not been granted a vaccine exemption will be placed on leave and stand to lose their jobs in the coming weeks. Joseph Steininger, a certified nursing assistant at Legacy Health's Meridian Park Hospital, is one of those workers. Steininger is not vaccinated and told KGW that doing so would go against his religious beliefs.
He requested a religious exemption through his job, but was one of hundreds of Legacy employees who was denied. Of the hospital system's nearly 14,000 employees, 93% are currently vaccinated.
The Oregon Nurses Association released a statement earlier this week saying Legacy's decision to deny exemptions could worsen the existing staffing crisis in hospitals. According to ONA, this isn't just about workers losing jobs, it's about the additional work placed on nurses and other medical staff who remain employed.
"Oregon's vaccine mandate allows for medical and deeply held religious belief exemptions and blanket rejections are not only bad policy, but they also deepen staffing crises at hospitals across the state and ultimately impact quality of patient care," ONA said, per KGW.
3. Commissioner Dan Ryan announces locations of three new 'Safe Rest Villages'
During a press conference on Thursday, Commissioner Dan Ryan, head of the Joint Offices of Homeless Services, announced the locations of three of Portland's new "Safe Rest Villages." The new locations will be at 8330 Southeast 45th Avenue, Southeast 122nd and Burnside and 2300 Southwest Naito Parkway. Ryan said each of these sites will have bathrooms, showers, laundry and other services.
"We want these to be safe and secure, so we want to make sure we have 24-hour provider oversight, the showers and plumbing set up before residents move in and want a welcoming and safe place," Ryan said, per KATU.
According to Ryan, the villages will be filled by taking referrals from community groups throughout Portland. The city hopes to have the sites ready to move into by the beginning of 2022. Similar sites, run by local nonprofits, already exist across the city.
4. Portland General Electric hires goats to clear vegetation near its Oak Grove Powerhouse
Portland General Electric has partnered with Healing Hooves, a company that utilizes goats for weed and vegetation removal and ecosystem control, to clear vegetation near its Oak Grove Powerhouse. Several hundred goats fed on overgrown weeds around the Powerhouse, located along the Clackamas River, for four days.
"We section off areas, and the goats go to work doing their thing," said shepherd Craig Madsen, who supervised the goats with his dog Gigi, per KOIN. "They then take breaks to chew their cud and get back to it when they're hungry again."
Healing Hooves, located in Edwall, Washington, has 250 goats that they use for projects like the one with PGE. The goats usually remain on one project for at least three days and can cover one to six acres during that time. According to Healing Hooves' website, the benefits of using goats are that they're "less costly than other tools, reduce or eliminate the use of herbicides, reduce risk to hand crews and machinery" and more.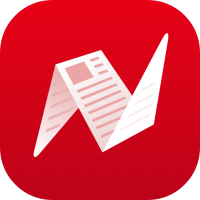 This is original content from NewsBreak's Creator Program. Join today to publish and share your own content.