By Emily Scarvie
(PORTLAND, Ore.) Hello Portlanders! It's Thursday, Sept. 30 - Here's your daily round up of all the news happening in the City of Roses.
1. Portland City Council votes to renew Clean & Safe Enhanced Services District contract
On Wednesday, the Portland City Council voted 4-1 to renew its 5-year contract for the Clean & Safe Enhanced Services District. The contract, worth $25 million, includes four mental health workers and private contractors that will clean and patrol the neighborhoods between Naito Parkway and 11th Avenue.
"We have a dire need for basic city services downtown today and one of the things the Council made sure of today is that we're going to have people picking up the litter and the needles and human excrement today, tomorrow and the next five years," said Commissioner Mingus Mapps, per KATU.
There were two amendments proposed before the final vote on the contract. Commissioner Dan Ryan's proposed amendment, which would require the Office of Management and Finance to examine the governance of enhanced service districts and the impact of private security in public spaces in its review, passed. Commissioner Jo Ann Hardesty's proposed amendment, which asked that the contract be extended just one year instead of five to determine if changes needed to be made to the current model, did not pass. Hardesty delivered the one dissenting vote.
2. Portland churches work together to provide shelter for families amid housing crisis
As Portland experiences a growing housing crisis, a group of churches are partnering together to provide shelter for houseless families starting next March. Street Roots reports that Family Promise, a national nonprofit, is collaborating with the local churches to open the shelters in East Portland. So far, nine churches have committed to the idea, but organizers hope to get 13 signed on. Family Promise plans to start sheltering three or four families every night and rotate them between the churches weekly, once the list is finalized.
The effort to provide safe housing comes alongside the city's promise to open six "Safe Rest Villages" throughout Portland by the end of the year. While there's been a delay on releasing the locations, Commissioner Dan Ryan told KGW that the villages are expected to open by 2022.
Anyone interested in assisting with the planning of sheltering families at the churches can visit Family Promise's website or email beckie@familypromisemetroeast.org.
3. Beaverton High School alum donates nearly $2 million to school's success fund
A Beaverton High School alum just donated nearly $2 million to his alma mater. Scott Shleifer, a successful financial investor and former Beaverton student, donated $1.8 million to the Beaverton High School Success Fund, a volunteer-run organization that fundraises for school programs.
"I've been blessed with a fantastic primary and secondary education, which started in the Beaverton School District at Beaverton High," Shleifer said in a statement released by the Beaverton High School Success Fund. "It prepared me to succeed as I studied global economics at The Wharton School at the University of Pennsylvania. Returning my support to today's students is important for their current and future success. This donation is about creating opportunities to enhance access and affordability for school services and activities so we can build this generation of engaged future professionals and leaders."
In an email, the Beaverton High School Success Fund said the donation will allow them to continue providing scholarships for students as they go off into their futures, as well as help students participate in activities like band, drama, choir, cheer, art and theatre without paying fees. It will also cover entrance fees to sporting events, dances and productions.
4. Portland high school student named one of the "2021 International Young Eco-Heroes"
Luna Abadia, a senior at Lincoln High School and founder of the Effective Climate Action Project, recently won the President's Environmental Youth Award and was named one of the 25 "2021 International Young Eco-Heroes." Luna's team at Effective Climate Action Project has led world climate simulations for students, participated in online activism and policy work in the local community and trained young people in other countries to expand the organization's global reach. When Luna graduates high school this spring, she said she hopes to pass her role down to other young people.
"It's been very personal for me and I think the reason why I became involved in climate activism in the first place was because I had this really raw, intrinsic fear within me about where we're headed and I felt hopeless to begin with," she told KOIN. "But I think what's helped me find my voice is learning to channel that sense of fear into motivation."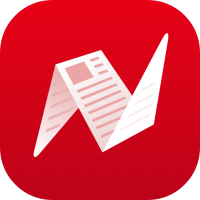 This is original content from NewsBreak's Creator Program. Join today to publish and share your own content.