By Emily Scarvie
(PORTLAND, Ore.) Hello Portlanders! It's Wednesday, Sept. 29 - Here's your daily round up of all the news happening in the City of Roses.
1. Newberg school board votes to ban display of Black Lives Matter, Pride flags in classrooms
After weeks of controversy surrounding the Newberg School Board's decision to ban Black Lives Matter and Pride symbols in classrooms, the board has voted against rescinding the ban. It approved the policy in a 4-3 vote on Tuesday. Prior to the meeting, nearly 100 people showed up to rally against the ban. Those that showed up included the Newberg Education Association, parents, students, business owners and educators from around the state.
"It's really hard and heartbreaking to think that our students would be thought of as less than anything else," Newberg Education Association president Jennifer Schneider told KATU. "Every student that walks through our doors deserves our best every day and they deserve to know that they are welcome and loved for who they are no matter where they come from, or what they look like, no matter how they identify."
Community members expressed concerns that the ban will not only impact schools, but Newberg as a whole. According to the Chehalem Valley Chamber of Commerce, when the ban was first introduced, people from all over Oregon called and emailed saying they would boycott the city.
The Newberg Education Association shared a statement to Facebook following the vote Tuesday night, writing in part, "Our educators are united in their goal to create classrooms where students can walk in and feel like they belong. We are more committed than ever to this goal."
2. Portland Public Schools discusses possible COVID-19 vaccine mandate for students 12 and older
School board members with the Portland Public School District held a panel discussion with local and national health experts on Tuesday regarding COVID-19 vaccine mandates at schools. Ahead of the meeting, the district clarified that it would first require student above the age of 12 in extracurricular activities to be vaccinated. Other students 12 and older would then get their shots. If a student isn't yet eligible, they would need to get vaccinated after their 12th birthday. This would apply to all students unless they submitted a qualified exemption.
"As long as you wait to do this, the more students and community members will become infected with this virus and die. You need to do everything you can to make sure school is safe and so far, that's not happening to the fullest extent possible but that can change now," PPS student Xander Levine said, per FOX 12.
Some parents disagreed, saying students should get vaccinated voluntarily. Tuesday's meeting was part of ongoing discussions regarding vaccine requirements in PPS. There is currently no COVID-19 vaccine mandate in the district.
3. Portland International Raceway hosting NASCAR Xfinity Series event next year
The NASCAR Xfinity Series is coming to Portland on June 4, 2022, the first time the Pacific Northwest has hosted a NASCAR national series since 2000, when the NASCAR Camping World Truck Series visited Portland International Raceway and Evergreen Speedway. According to organizers, the racing event is projected to have an economic impact of around $15 million.
"NASCAR at Portland International Raceway will mean millions of dollars for Portland's small businesses," said Commissioner Carmen Rubio, per KATU. "This influx of money will benefit restaurants, hotels, shops, taxis and similar businesses that have spent much of the last year and a half closed or at reduced capacity."
Updates on the event will be posted here.
4. Multnomah County bans wood burning on poor air quality days starting Thursday
Starting Thursday in Multnomah County, an annual ban on burning wood will go into effect through March 1, on days when the air quality is classified as poor. On those days, homeowners, renters and businesses are prohibited from all burning, including outdoors, in fireplaces or wood-burning stoves. Officials said there are some exemptions that can be applied for through the county.
According to officials, smoke from wood burning can make air quality worse, make it harder for residents with underlying health conditions to breathe and make COVID-19 symptoms more severe.
"We're all looking for those creature comforts, ways to feel comforted and cozy. A mug of hot chocolate, fluffy slippers or curling up under a blanket are great options this winter," said Nadège Dubuisson, an air quality coordinator with the Multnomah County Health Department, per KOIN. "We're asking people to consider alternatives to a wood fire, because adding smoke to the air, on any day, can make someone else's day so much worse."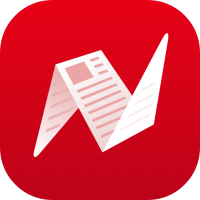 This is original content from NewsBreak's Creator Program. Join today to publish and share your own content.