By Emily Scarvie
(PORTLAND, Ore.) Hello Portlanders! It's Tuesday, Sept. 28 - Here's your daily round up of all the news happening in the City of Roses.
1. Oregon's frontline workers begin receiving third COVID shot
Following approval from the Western States Safety Review Board last Friday, frontline workers are now eligible to receive a third dose of a COVID-19 vaccine. Arinea Salas, an internal medicine resident doctor at Oregon Health & Sciences University, received her first dose of the Pfizer vaccine nine months ago. On Monday, she received her third shot.
Salas, who has been treating COVID-19 patients throughout the pandemic, told FOX 12 she hopes that she and fellow frontline workers who receive a third dose will inspire anyone still skeptical about getting vaccinated.
The third dose of Pfizer vaccines is now available at community pharmacies, as well as OHSU's outpatient pharmacies for those 65 years and older, immunocompromised or frontline workers.
2. Portland firefighters to begin wearing bulletproof vests while on duty
Portland Fire and Rescue has confirmed that firefighters will soon begin wearing bulletproof vests labeled "Medic" while on duty, amid concerns over attacks against union members. The city is set to order 200 vests, designed to withstand a knife attack or bullet, in the coming weeks.
"First responders, as they go in, we can become targets," said Alan Ferschweiler, president of the Portland Firefighters Association, per KGW.
In 2018, firefighters were responding to a house fire set by a man in Springfield and were shot at when they arrived at the scene. In 2019, an AMR paramedic was stabbed during a carjacking while waiting at a red light, according to Portland police.
"I've been assaulted twice on duty," said Ferschweiler, per KGW. "It's just become more of a dangerous time for first responders throughout the country."
Other departments, including the Seattle Fire Department and San Francisco Fire Department, have also equipped firefighters with ballistic vests.
3. September becomes Oregon's third-deadliest month of COVID-19 pandemic
As of Monday, September's COVID-19 death toll stands at 424 people, making it the third-deadliest month since the pandemic started last year. The spread of the delta variant has largely fueled this month's high death toll. Only two other months have seen more fatalities: January saw 476 COVID-related deaths and December of last year saw 603, the highest recorded during the pandemic.
According to state health officials, the summer wave of infections and deaths was largely among the unvaccinated. Vaccination is still the best way to prevent severe COVID-19, officials said.
4. Mayor Ted Wheeler holds press conference on 'street racing mission' over weekend
Mayor Ted Wheeler, joined by Acting Lt. Mike Roberts, held a press conference today to discuss what officials called a mission to combat street racing in Portland, that took place over the weekend. On Sunday, police arrested over a dozen people, towed multiple vehicles, seized guns and issued citations in an effort to curb street racing.
"We have joined with our law enforcement partners to combat and stop this illegal activity," Portland Police Chief Chuck Lovell said, per KATU. "Those who have participated in street racing must stop. It is dangerous and costly to our community. The time to respect each other is now."
The Portland City Council passed an emergency ordinance last month, providing authorities with more tools to combat street racing and implement harsher penalties. Under the new ordinance, participants can face up to 30 days in jail and a maximum fine of $500 for street racing.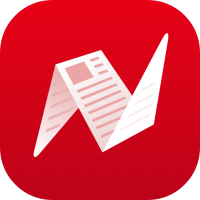 This is original content from NewsBreak's Creator Program. Join today to publish and share your own content.