By Emily Scarvie
(PORTLAND, Ore.) Hello Portlanders! It's Monday, Sept. 27 - Here's your daily round up of all the news happening in the City of Roses.
1. Labor shortage at Troutdale FedEx hub delays delivery of Portland packages
Due to a shortage of workers at a FedEx ground distribution hub in Troutdale, those expecting packages in Portland may have to wait awhile longer. According to a report by Yahoo! Finance, FedEx's chief operations officer told investors this month that the warehouse is currently running with 65% of "the staffing needed to handle its normal volume." The warehouse normally employs around 323 full-time workers and 403 part-time workers for round-the-clock work over three shifts.
FedEx says the labor shortage is not limited to Portland, and has resulted in 600,000 packages being delayed nationwide, costing the company $450 million. The company released a statement apologizing for the delays and said it was in the process of hiring additional package handlers.
2. Oregon Treasurer Tobias Read officially enters Democratic primary for governor
Tobias Read, Oregon's State Treasurer since 2016, has announced his run for governor in the state's 2022 gubernatorial election. Before his role as treasurer, Read, a Democrat, represented the Beaverton area from 2006 to 2016 as State Representative.
"I'm running for governor because I believe it's going to take steady leadership to help us move beyond this pandemic and start building a better future," Read said.
Others who have entered the race or are considering a run include House Speaker Tina Kotek, Salem physician Bud Pierce, Medford businesswoman Jessica Gomez, Sandy Mayor Stan Pulliam, Baker City Mayor Kerry McQuisten and New York Times columnist Nicholas Kristof.
3. PBOT launches $5 million road project in St. Johns
The Portland Bureau of Transportation is launching a project today to remove buried streetcar rail lines, re-pave roads and expand sidewalks along Lombard Street in the St. Johns neighborhood. The $5 million project will span from St. Louis to Richmond Avenues and is set to be completed in late 2022. PBOT spokesperson Hannah Schafer said the holiday moratorium will be honored and construction will be shut down between late November and January.
"There will be overtime. There will also sometimes be lane changes, or we may have to take away some parking temporarily in different areas to allow for construction to happen, certainly when we pave the road," Schafer said.
Regarding concerns from local business owners about making it through the winter with the construction going on, Schafer said, "You know, again, we understand. It's hard to time a project at any time that would feel like a good time, and we know how difficult the pandemic has been for so many."
Jake Shivery, the owner of Blue Moon Camera, said he's hopeful that local customer support will get businesses through this time and that he's grateful for "such a loyal client base."
4. Salt & Straw debuts "Ice Scream" Halloween flavors
Salt & Straw has officially debuted this year's "Ice Scream" Halloween flavors. Fan-favorite The Great Candycopia, a butterscotch-based ice cream with homemade Kit Kats, Reeses, Snickers and Heath bars, is back. Other flavors include Jack o' Lantern Pumpkin Bread, with homemade pumpkin bread and cream cheese frosting, Double Bubble Toil and Trouble, a vegan bubble gum ice cream and Black Cat Licorice and Lavender. The most unique flavor, Don Bugito's Creepy Crawly Critters, features candied mealworms and chocolate-covered crickets in a matcha-based ice cream.
The new flavors will be available at Salt & Straw stores and online through Halloween.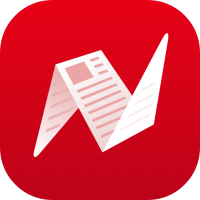 This is original content from NewsBreak's Creator Program. Join today to publish and share your own content.