By Emily Scarvie
(PORTLAND, Ore.) Hello Portlanders! It's Friday, Sept. 24 - Here's your daily round up of all the news happening in the City of Roses.
1. Grand jury will not charge PPB officer for shooting death of Robert Delgado
The Multnomah County District Attorney's Office announced today that a grand jury declined to charge Portland police officer Zachary DeLong for the shooting death of Robert Delgado in Lents Park in April, stating that DeLong's use of force "was not criminal under Oregon law." On April 16, DeLong shot and killed Delgado after responding to a call that there was a man armed with a gun in Lents Park. Video taken by witnesses and presented to the jury showed officers standing behind a tree, telling Delgado to put his hands up and lay on the ground. Delgado appeared agitated and yelled at police. He then pulled out what appeared to be a gun and DeLong shot him. Delgado died at the scene.
Following the shooting, investigators said that the gun was actually a replica handgun. Two Multnomah County district attorneys and two assistant attorneys, appointed by the Oregon Department of Justice, presented the grand jury case.
2. Portland Community College votes against COVID-19 vaccine mandate
Despite all seven of Oregon's public universities implementing COVID-19 vaccine mandates, Portland Community College has again decided against a mandate, which would've gone into effect winter term. PCC's Board of Directors voted against the mandate last night. The school initially decided against a mandate earlier this summer, but said it would reconsider that decision after being given more time to examine how mandates are functioning at other schools through a racial equity lens.
"This is not equity. This is not being inclusive. This is not taking into account what people are feeling or thinking," PCC Director Tiffani Penson said. "What is equity is us continuing to provide education opportunity, vaccination clinics and the conversation, and treating people with dignity and respect."
PCC has distributed multiple surveys regarding a potential vaccine mandate to students and staff over the past few months. One of the surveys found that a mandate would make students of color more hesitant to receive a COVID-19 vaccine. Alternatively, many respondents said a mandate would make them feel more comfortable taking in-person classes.
3. Newberg educator who wore blackface to work says 'I don't have any regrets'
Lauren Pefferle, the Mabel Rush Elementary School special education assistant who wore blackface to school last Friday in protest of district vaccine mandates for staff, spoke with The Lars Larson Show yesterday, saying she has no regrets about what she did. Pefferle said she was reacting to the different rules she'd been subjected to in school as someone who is unvaccinated, like working 6 feet away from students.
"I did put some darker color on my skin part that showed and I was going about my morning duties, and as there was opportunity to talk with the staff, I would say something or sometimes other staff would say to me, 'oh you look beautiful,' and I would say 'oh I'm representing Rosa Parks today regarding segregation,'" she said.
When asked if in retrospect it was a good idea to protest this way, Pefferle said she has no regrets. The Newberg district superintendent said during a press conference Monday that her actions were unacceptable, and that he was horrified, angry and ashamed that this happened. Parents and community members expressed outrage over the incident as well.
4. Parks and Rec giving away free trees to Portlanders for 5th annual Yard Tree Giveaway
The Parks and Recreation's Urban Forestry division is giving away 1,800 trees starting Saturday for its fifth annual Yard Tree Giveaway. Portlanders are eligible to win up to two free trees from the city. According to Parks and Rec, the giveaway "helps to increase tree cover across the city and makes trees accessible to everyone." The Urban Forestry division works to plant more trees in the hottest parts of the city with the fewest trees. Most of those spots are east of the Willamette River.
Portlanders who are interested can choose from 16 different types of trees, including native, conifer, evergreen and more, to be planted on private property. Registration in advance is required for the giveaway.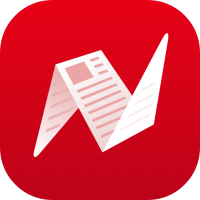 This is original content from NewsBreak's Creator Program. Join today to publish and share your own content.