By Emily Scarvie
(PORTLAND, Ore.) Hello Portlanders! It's Thursday, Sept. 23 - Here's your daily round up of all the news happening in the City of Roses.
1. Newberg school board hears from community ahead of vote to rescind ban of political symbols
During the Newberg School District Board of Directors meeting on Wednesday, more than 100 people signed up to voice their opinion about an upcoming vote to rescind a ban on Black Lives Matter and Pride symbols in classrooms. The board approved the ban in August in a 4-3 vote. Many have since condemned the ban, including Newberg's mayor and city council. The ACLU demanded that the ban be rescinded, stating that it violates the constitution of Oregon and the United States. The Newberg Education Association has also indicated to the board that they will sue the district if it's not retracted.
At the meeting, sophomore Robert Till, who is gay, said, "A simple Pride or BLM flag shows the love and acceptance that we need. Pride flags can literally save someone's life and you're just going to take that away?"
According to Yamhill County Commissioner Casey Kulla, the ban is not only harmful to students, but to the community as well.
"From my perspective as an elected official, we need to support students, their families and teachers in getting a high-quality, free public education," Kulla said, per KOIN. "And then we need to stand up for what's right to make sure racism and homophobia don't happen in our community."
The ban is not the only issue facing the Newberg community recently. In the last few weeks, it was discovered that Newberg High School students were involved in a racist "slave trade" group on Snapchat. Additionally, Lauren Pefferle, a teacher at Mabel Rush Elementary School, came to school in blackface last Friday, saying she was Rosa Parks and protesting the district's staff vaccine mandate.
2. Gov. Kate Brown honors Washington County for being first to hit 80% vaccination rate
Gov. Kate Brown honored Washington County on Wednesday for being the first county to hit the 80% COVID-19 vaccination benchmark. She visited Forest Grove during one of the county's most popular weekly clinics, run by nonprofit Adelante Mujeres. The organization has been running the vaccine clinic since early July and offering recipients a $50 gift card to the Forest Grove Farmer's Market, where many community members feel safe.
"Partnerships are really what help our community members," said Washington County Chair Kathryn Harrington.
Brown applauded Washington County's efforts to "close the equity gap" as well, making sure that communities of color get vaccinated against COVID-19 at the same rate as the rest of the population. "Literally driving the mobile [vaccination] vans into communities, into neighborhoods," Brown said. "Providing the information and education and vaccinations for community members."
Multnomah and Hood River County have also since hit the 80% vaccination benchmark. Lincoln County follows close behind.
3. Portland State's head football coach pays $14,448 beer tab for fans who came to Saturday's game
After Portland State University's head football coach Bruce Barnum offered free beer to anyone that attended their game against Western Oregon last weekend, he made good on that promise, paying a whopping $14,448. Over 3,100 students showed up to the rainy game on Saturday, which PSU won 21-7. Around 2,000 of them took advantage of the free drink offer.
Barnum tweeted a photo of the receipt on Tuesday:
4. Thursday brings fall weather to Portland
Yesterday was the first day of fall and Portland is already starting to see a cool-down in temperatures. The high for today is expected to be around 74 degrees with light winds. Evening temperatures are forecasted to cool down to the 50s again. Highs on Friday are expected to be around 84 degrees, but fog and partly cloudy skies are expected on Saturday and Sunday mornings.
Portland's signature fall rain is expected to start on Monday, although there will likely still be more sunny days before the month ends.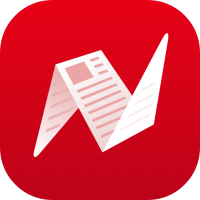 This is original content from NewsBreak's Creator Program. Join today to publish and share your own content.