By Emily Scarvie
(PORTLAND, Ore.) Hello Portlanders! It's Wednesday, Sept. 22 - Here's your daily round up of all the news happening in the City of Roses.
1. 17 Beaverton School District classrooms in quarantine after possible COVID-19 exposure
After a possible COVID-19 exposure, nearly 700 students in the Beaverton School District are now isolated in quarantine, only two weeks after the school year started. According to the district, 113 students are in quarantine because they tested positive for the virus and more than 550 students are being isolated due to a possible exposure. There are 17 classrooms in quarantine in the following schools: Terra Linda Elementary, Chehalem Elementary, Springville Elementary, Stoller Middle School, Tumwater Middle School, Aloha High School and Mountainside High School.
Students are able to get rapid COVID tests at schools and will be sent home and isolated for 10 days if they test positive. Contact tracing is then conducted by school nurses and county health officials.
2. Portland City Council to hear report that blames PPB for protest violence last year
The Portland City Council is set to hear a report today that blames the Portland Police Bureau for the violence that ensued during the political and racial justice protests in 2020. The report was designed to study the actions of police officers, as well as use of force, and suggest improvements to current PPB policies, according to the report's authors.
The Citizen Review Committee's Crowd Control and Use of Force workgroup created the report, which calls for police reforms within the department. To view the full report, click here.
3. Parents struggle to schedule COVID-19 tests for kids amid shortage
COVID-19 testing shortages are causing frustration for many people in the Portland area, especially parents with kids who aren't yet eligible for vaccines. With the delta variant continuing to spread, there's a growing need for kids in schools to be regularly tested so they can continue in-person learning. Community health clinics in Multnomah County have added more hours to meet the demand for testing, as well as vaccinations.
"The demand is right now outpacing the current supply," said Jessica Guernsey, public health director for Multnomah County. "It's really a matter of staffing; the entire health care system in public health is stretched beyond its limit right now."
Dr. Peter Reed, a pediatrician and president of Pediatric Associates of the Northwest, said parents should first call their pediatrician or health care provider if they're looking to get a test for their child quickly. Experts also suggest contacting the school, as many of them are beginning to offer COVID tests. Another option is local testing sites, which can be found by calling the 211info hot line.
4. Operation Overcoat to start distributing cold weather essentials to Portland's houseless population
As the Pacific Northwest transitions into fall and temperatures cool down, volunteers with the Union Gospel Mission are hard at work assembling backpacks for unhoused people in Portland for their Operation Overcoat campaign. Each of the backpacks contains a jacket, blanket and other essentials for cold weather.
"As we are heading into winter, it's going to get wet and cold for people that unfortunately may have to spend some of the winter living outside," said Courtney Dodds, with the Union Gospel Mission. "We want to make sure we have what they need so they can survive that."
According to Dodds, the number of people that they assist has grown during the pandemic. Volunteers with the mission hope the tents along the roadside remind people what many in the community are facing.
The backpacks will be distributed starting Sept. 24 and people in need can pick one up at the Union Gospel Mission headquarters on 3 NW 3rd Ave., Portland, OR 97209.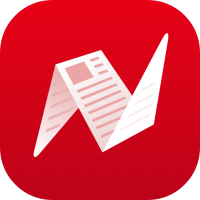 This is original content from NewsBreak's Creator Program. Join today to publish and share your own content.