By Emily Scarvie
(PORTLAND, Ore.) Hello Portlanders! It's Tuesday, Sept. 21 - Here's your daily round up of all the news happening in the City of Roses.
1. Possible COVID-19 exposure puts 7 Beaverton School District classes in quarantine
After students and staff were exposed to at least one presumptive positive case of COVID-19, seven classes in the Beaverton School District are in quarantine, just weeks after the school year began. Springville K-8, Montclair Elementary and Mountainside High School each have one class in quarantine, while Conestoga Middle School and Terra Linda Elementary School each have two classes in quarantine.
Beaverton isn't the only district with quarantines in effect. More than 600 students in the Portland Public School District are also in quarantine. Since the start of the school year, at least 46 students and 10 staff members have tested positive or are presumed to have it.
2. Parents can start opting-in to free weekly COVID-19 testing for students in PPS
Starting this week, parents of students in the Portland Public School District will begin hearing from school principals to ask if they'd like to opt their child in to free weekly COVID-19 screen testing. Kids who have opted-in will get a test kit every week that they will take home, collect a spit sample and bring back to school the following day. Kids don't have to be showing symptoms to be tested. The sample will be processed at OHSU and results will come back within 48 hours.
The district plans to prioritize K-5 students first because they are still not eligible for vaccines. The program is being done in collaboration with the Centers for Disease Control and Prevention, Oregon Health Authority, Oregon Department of Education, Multnomah County and health partners at the Multnomah Education District and OHSU.
3. Delta variant continues to dominate in Oregon, WHO says mu and lambda are 'variants of interest'
Despite the World Health Organization recognizing the lambda and mu variants as "variants of interest," Oregon health officials say the delta variant is still the dominant variant driving infections in the state. The Centers for Disease Control and Prevention are not yet requiring that the mu and delta variants be monitored.
"What we are seeing is the delta variant continues to dominate, with over 95% of the detections in recent weeks being from delta," said Dr. Dean Sidelinger, with the Oregon Health Authority.
Sidelinger noted that they're not yet seeing the mu variant spread across Oregon. According to Washington state health officials, they would be among the first to know if there was another "variant of concern" in Oregon and Washington.
4. Oregon will charge out-of-state RV campers 25% more next year
Starting next year, Oregon will charge out-of-state campers a 25% surcharge for RV sites in 56 campgrounds across the state, due to increased demand for spots. The charge will apply to small pop-up trailers, airstreams, motor homes and more, but will not apply to tents, cabins or yurts.
RV spots currently cost $24 to $40 a night at most campsites. Non-residents will have to pay $30 to $50 starting next year.
5. I-84 near Northeast Grand Avenue back open after being closed due to police activity
After part of I-84 near Northeast Grand Avenue was closed in both directions this morning due to police activity in the area, all lanes are back open this afternoon. The Portland Police Bureau said the lanes had been closed after a person experiencing a mental health crisis jumped off the overpass.
The person was taken to a local hospital following the incident.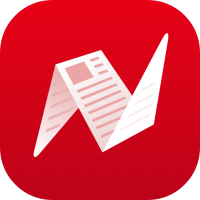 This is original content from NewsBreak's Creator Program. Join today to publish and share your own content.