By Emily Scarvie
(PORTLAND, Ore.) Hello Portlanders! It's Monday, Sept. 20 - Here's your daily round up of all the news happening in the City of Roses.
1. Analysts at OHSU predict COVID-19 death rates will peak in the next week
Analysts at Oregon Health and Sciences University say that despite the recent spike and subsequent decline of COVID-19 cases in Oregon, it's unclear if the state's death rates and hospitalizations are on the decline. According to Peter Graven, the hospital's analytics director, healthcare workers are still operating in crisis mode, but he's optimistic about recent data.
"The good news is we did see some cresting and even some decreases in some regions and statewide as well," Graven said. "So, it's beginning to get better but it's, you know, we're well above where we were in previous points in the pandemic."
Carlos Crespo, a professor at the school of public health at Portland State University and OHSU, stressed that there are still many unknowns in the coming months. Analysts predict Oregon's death rates will peak within the next week.
2. First two city candidates qualify for Portland's 2022 primary election
The first two candidates have qualified for the 2022 primary election for City of Portland offices, including City Council Position 2, City Council Position 3 and City Auditor. Jamila Dozier, a former Portland Housing Bureau program coordinator who founded the New Theory Consulting firm and has a master's degree from Lewis and Clark College, qualified for the Position 2 race. Dozier also previously served on the Portland Human Rights Commission and is a current member of the Metro Committee on Racial Equity. Brandon Farley, whose filing says he's not employed and doesn't have prior government experience, also qualified for the Position 2 race. Farley earned a G.E.D. from the Adult Learning Center Osceola.
Dan Ryan currently holds Position 2, Jo Ann Hardesty holds Position 3 and Mary Hull Caballero is the City Auditor. All three have existing campaign committees but have not yet filed for reelection.
3. Portland Timbers beat Los Angeles FC 2-1 on Sunday
The Portland Timbers beat Los Angeles FC 2-1 on Sunday night, moving the team to fifth place in the Western Conference and extending their undefeated streak to five games. Dairon Asprilla scored a goal early in the game for the Timbers but LAFC's Cristian Arango tied it in the first half on a penalty. George Fochive secured Portland's lead in the 68th minute. LAFC had a chance to tie the game with a free kick in the 77th minute, but Brian Rodriguez sent the ball over the wall and wide.
"We were home so we owed it to ourselves to push for it," Fochive said. "I think we managed the game pretty well, but we needed to win this game. So I think when I came in I was trying to take a little bit more chances, going forward, just putting numbers in there, and then just defending harder than them."
LAFC was coming off of a 2-1 victory against Austin last Wednesday and the Timbers had tied Colorado 2-2 on the same day. The Timbers will go up against Real Salt Lake on Saturday at Providence Park.
4. Dry, hot weather to follow heavy rainfall over weekend
After a weekend of heavy rainfall, this week is expected to be dry and sunny. Temperatures are expected to remain consistent across the state, with most areas settling in around the high 60s and low 70s. Sunshine is also consistently in the forecast, from Portland to Eugene to Pendleton.
Over the weekend, Portland saw its normal monthly rainfall in a span of 24 hours and topped the monthly average in 36 hours. Many hoped the heavy rain would put an end to this year's wildfire season, and while that may not be the case, Jim Gersbach, a spokesperson for the Oregon Department of Forestry, said the state has likely already seen the worst of this year's fire season.
"The summer up until this point has been a fairly significant fire season," Gersbach said. "What's happened though as we've gotten into September is we got a break from mother nature."
While the rain was a welcome sign of fall, the state needs more heavy rainfall to end this year's fire danger.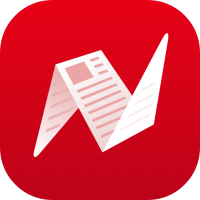 This is original content from NewsBreak's Creator Program. Join today to publish and share your own content.