By Emily Scarvie
(PORTLAND, Ore.) Hello Portlanders! It's Friday, Sept. 17 - Here's your daily round up of all the news happening in the City of Roses.
1. Mayor Ted Wheeler, PPB Chief Chuck Lovell address surge in gun violence
Portland Mayor Ted Wheeler, joined by Portland Police Chief Chuck Lovell, outlined a three-point plan to address gun violence across the city during a press conference today. The three-point plan is to "refocus, reform and re-staff" to address shootings in Portland. Wheeler said he estimates a new patrol unit for gun violence, which was approved in April, will be active by the end of November. Additionally, he will propose funding to bring back retired officers for next month's budget process.
The press conference was held only hours after a shooting sent an adult and child to the hospital Thursday with gunshot wounds. The two are expected to be okay, according to police.
The city's community safety director said recently that mismanagement by city leaders in the handling of multiple public safety crises has led Portland to where it currently is with problems like gun violence, police call volume and 911 wait times.
2. Five Oregonians hospitalized after misusing ivermectin to treat or prevent COVID-19
Oregon Health and Sciences University said five people were hospitalized after misusing ivermectin, an antiparasitic drug used to treat some parasites, typically in animals, for COVID-19. The Oregon Poison Center at OHSU saw 25 cases of "Oregonians intentionally misusing ivermectin to treat or prevent COVID-19" between Aug. 1 and Sept. 14. Five of those people were hospitalized and two were admitted to the ICU after becoming severely ill. Patients who became sick from the drug ranged in ages from 20s to 80s. According to the poison center, patients displayed a variety of symptoms, including low blood pressure, seizure, mental confusion and balance issues.
The U.S. Food and Drug Administration, OHSU and Merck, which makes ivermectin for human use, have all said there is no scientific data that supports its ability to treat or prevent COVID-19. OHSU said it "doesn't recommend any use of ivermectin for COVID-19."
3. Parents ask Portland Public School District for quarantine plans for students
Hundreds of students in the Portland Public School District were quarantined as of Thursday and several parents are beginning to worry that schools could shut down, mirroring other schools in the area like Reynolds High School, which temporarily suspended in-person learning after a number of COVID-19 infections. Parents in the district want to know what the district's plan is for educating students when they need to quarantine at home.
"There's nothing in place and that's what's so frustrating to me. We've been doing this so long," said Hayhurst parent, Jeff Oswald, at a PPS Board of Education meeting on Tuesday. His fifth grade son had to quarantine for 10 days after a classmate contracted COVID-19.
According to district spokesperson Karen Werstein, the district is working with the Multnomah Education Service District and county health officials to determine protocols. Some parents, including Oswald, argue the district should already have a plan to share with parents.
4. At least 30 Oregon hospitals are using monoclonal antibodies to treat high-risk COVID patients
According to the Oregon Health Authority, at least 30 hospitals in the state are currently using monoclonal antibody treatment, or laboratory-made proteins that mimic the immune system's ability to fight off harmful antigens, to keep high-risk COVID-19 patients out of already-crowded hospitals. The treatment was granted emergency use authorization on adults and pediatric patients older than 12-years-old by the U.S. Food and Drug Administration back in May.
"It does appear that this treatment does what it's supposed to do, which is keep people from getting so sick that they need to go to the emergency room or the hospital," said Dr. Morgan Hakki, the interim head of the Division of Infectious Diseases and vice chair for Clinical programs in the Department of Medicine at OHSU, per KGW.
So far, OHSU has treated more than 120 COVID-19 patients with the monoclonal antibodies. According to Dr. Hakki, the treatment is not preventive, but is for people who have contracted COVID-19, or in some cases, immunocompromised patients who have been directly exposed to the virus.
5. Celebrate National Cheeseburger Day at Portland's best spots on Saturday
Tomorrow is National Cheeseburger Day and Portland has a wide array of eateries that are perfect for the occasion. From Bark City's smoked-brisket-infused patty with caramelized onions and other toppings to Oma's Hideaway's Oma-zing burger topped with chili jam, house pickles and lime leaf butter, there's a unique burger for everyone.
For more of Portland's best burger joints, click here.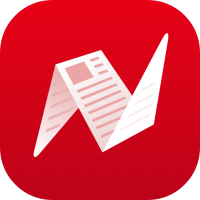 This is original content from NewsBreak's Creator Program. Join today to publish and share your own content.