By Emily Scarvie
(PORTLAND, Ore.) Hello Portlanders! It's Thursday, Sept. 16 - Here's your daily round up of all the news happening in the City of Roses.
1. OHA says daily COVID-19 cases, hospitalizations are "slowly coming down"
In a press conference today, the Oregon Health Authority's state health officer and epidemiologist, Dr. Dean Sidelinger, spoke about the latest developments in the state's response to the COVID-19 pandemic. According to Sidelinger, daily COVID-19 cases and hospitalizations are "slowly coming down" after peaking in the last few weeks. He noted, however, that the latest surge is "far from finished."
"The delta variant remains a formidable threat. We're still totaling 1,000+ COVID-related hospitalizations a day. These capacity levels are not sustainable. Our health system remains under significant stress," Sidelinger said.
He added that unvaccinated people continue to make up the overwhelming majority of COVID-19 cases, hospitalizations and deaths in the state. Sidelinger urged all eligible Oregonians to get vaccinated if they aren't already.
2. Reynolds High School temporarily closes due to spread of COVID-19
Just weeks after the school year started, Oregon's second-largest high school is temporarily moving online and suspending in-person classes due to the spread of COVID-19 among a number of students. Reynolds High School announced that students will not have class for the rest of the week and distance learning will take place from Sept. 20-24. In-person learning is expected to resume on Sept. 27.
Over 2,600 students from parts of east Portland, Gresham, Fairview, Wood Village and Troutdale attend the school. The closure is the largest in Oregon and comes just a few weeks after many K-12 students began in-person schooling again. According to Reynolds High School's COVID-19 dashboard, there are currently eight students and staff that have tested positive for the virus and 1,112 students and staff in quarantine.
3. LAIKA Studios is bringing Portland-based "Wildwood" book to life
Hillsboro-based, award-winning animation studio LAIKA Studios is producing a new film titled "Wildwood," based on the best-selling novel by Colin Meloy, otherwise known as the lead singer of Portland band The Decemberists. The film follows a girl trying to save her baby brother after he was taken by a murder of crows to a forest wonderland beyond Portland's city limits.
"With Wildwood, I have the opportunity to tell a madly ambitious story of magic, wonder, and danger set in the place I grew up," said LAIKA founder and CEO Travis Knight. "My very own Portland will join that pantheon of unforgettable fantasy realms, with a stirring epic that will kindle imaginations, lift spirits, and break hearts."
"Wildwood" is currently in production.
4. Mt. Angel's annual Oktoberfest returns this weekend
The Mt. Angel Oktoberfest is back in-person this weekend after going virtual last year due to the COVID-19 pandemic. Starting Thursday, visitors can enjoy the Biergarten and other activities, as well as a wide array of food options, from brauts and sauerkraut to corn dogs and onion rings.
The Weiner Dog Races, Hay Maze and a few other activities have been cancelled this year. For more information on the event and to get tickets, visit Oktoberfest.org.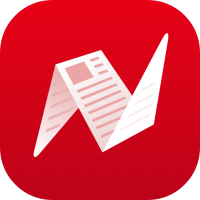 This is original content from NewsBreak's Creator Program. Join today to publish and share your own content.