Last summer, when we were on holiday in France, our little white cat went missing. She was being cared for by my eldest daughter but she obviously didn't like the change of routine or the empty house she was living in and, just before we came home, she went walkabout and hasn't been seen since.
We were all devastated - of course - and launched campaigns on social media, as well as putting up posters and putting leaflets through doors. But it's like she vanished into thin air. She was microchipped, so if she was killed on the road I would expect her to turn up at a vet's office and be scanned there; for this reason, we all hold out a tiny thread of hope that she will turn up again one day. But as the months go on, it seems less likely.
However, it's been less than a year since our cat disappeared. Which is the blink of an eye compared to the length of time Mini Max - the beloved cat of Margaret Kudzma from Peabody, Massachusetts - was absent from his home. When he came home this week he had been absent from his loving owner's home for a full six years. Six years!
When Mini Max went missing all those years ago, he'd escaped through a loose screen window from Kudzma's third-floor condo. Like any caring owner, she immediately launched a campaign to find him. Similar to the steps taken by my family when our cat went missing, Kudzma put up posters and shared pictures on social media. She even hired a pet detective. And as well as joining pet rescues, she ended up setting up her own. She did everything she could, but hope wavered as time went on with no Mini Max.
In the end, it was Mini Max's microchip that led to him being reunited with Kudzma again. A vet in Wakefield, Dr Samantha Simonelli, had scanned the cat after a local family had brought him in - and that scan revealed Margaret Kudzma's details. It seems that after Mini Max's spectacular leap from that third-floor window, he'd made his way to Revere, where a family eventually took him in after assuming he was a stray.
After being apparently too excited to sleep when she got the good news, Kudzma set about sorting out a room for Mini Max to use when he comes home (she has fostered other cats in the meantime, and wants him to have his space). And she also wanted to highlight not only the community of friends she had made in the wake of her search for Mini Max, but how many other cats they had found for other people during the 6 years since his disappearance - and, of course, how very crucial it is to have all cats microchipped. Without that information on Mini Max's microchip, he would almost certainly still be missing.
Our cat is microchipped, so I'll keep hoping for a similar happy ending one day.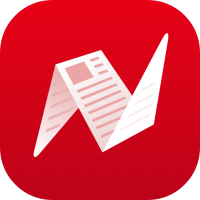 This is original content from NewsBreak's Creator Program. Join today to publish and share your own content.