They're not something I particularly fancy eating (I won't even eat the tiny ones in French restaurants - I can't get past the idea of how slimy they must be) but apparently, in West Africa, giant land snails are considered a delightful delicacy. This, presumably, is why a passenger tried recently to bring a few into Houston via its George Bush airport. But they never ended up on anyone's plate, because they were seized by border officials before that could happen.
The snails' voyage was first brought to light when the US Customs website declared this week that earlier in the month, a passenger's declaration form led to a discovery of 15 Giant African Land Snails, which had been transported alive in zip-loc bags with a supply of leaves and dried beef. Also known as Banana Rasp snails, these crawly creatures are illegal to own in the US without a specific permit.
This species of snail is a potentially serious threat as an invasive species that could negatively affect agriculture, natural ecosystems, human health or commerce. - US Customs and Border Protection 
It would have been problematic to say the least if the snails had managed to escape and breed. The snails not only destroy ecosystems, consuming lots of different plants and even eating the plaster on house walls, but they can also carry and spread a virus - "rat lungworm" - that can lead to rare forms of meningitis. And the last thing the world needs right now is another virus.
As one single snail can produce up to 1200 eggs in a year, it's clear to see that once they're free in the ecosystem and breeding, these giant snails can be a nightmare to get rid of. Florida spent around $1m on the task in the 1960s and it took 10 years to eradicate them - until they returned to Southern Florida in 2011. Clearly, Texas officials don't want the same battle on their hands, so once the Houston officials had found this month's snail stowaways they were handed straight over to the USDA for disposal.
Our agriculture specialists remain vigilant in protecting the U.S. from foreign animal and plant disease that could threaten U.S. crop production and livestock industry or be transmitted to humans. - Houston CBP Port Director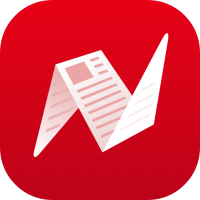 This is original content from NewsBreak's Creator Program. Join today to publish and share your own content.