Britney Spears' campaign to break free of her father's strict conservatorship has seen a development this week that saw her post a video on Instagram of herself turning cartwheels in celebration. And for the very first time, she herself used the hashtag #FreeBritney, which has been used by her online supporters for years as they've followed her case.
The development? Well, Los Angeles judge Brenda Penny ruled on Wednesday that Britney is free to choose her own attorney to represent her in her dispute with her father, Jamie Spears, who has held a conservatorship for her for the past 13 years. The ruling came about as a result of Britney's emotional speech to the court on 23rd June, which hit headlines as the singer described the "trauma" and "abuse" she has suffered at the hands of others during the conservatorship's term, and stated unequivocally that she "wants her life back".
After that highly publicized statement from Spears, her longtime lawyer - Samuel Ingham III - asked to step down, and on Wednesday the judge accepted his resignation. Spears has now chosen and hired a high-powered Hollywood lawyer, Matthew S Rosengart, who has worked with many famous names and who has actually been chosen by Britney Spears to represent her. He appeared in court in person, and Spears confirmed by telephone that she wants him to represent her.
It's likely that Rosengart will immediately pursue, aggressively, a campaign to get rid of Spears' father (Jamie Spears) as her conservator. Spears herself has not minced her words when she's discussed the matter - she has stated outright that she wants to "get rid of my dad" as her conservator. No doubt that'll be the first task she asks Rosengart to help her with, but it seems likely that she also will want him to seek to bring the conservatorship to an end entirely so that she can control her own affairs.
Campaigners have used Britney's case as a platform to clamor for a change to the way the law operates around conservatorship, and certainly - as I wrote about recently, before she won her right to have her own representation - it would seem prudent to examine the level of profit or financial gain that conservators are able to make from their role. At the very least, this would ensure their motives for conservatorship are not muddied by the potential ability to make money from it.
Whatever happens with the law overall, Britney Spears was celebrating this week. Hopefully her story will take a happy turn now.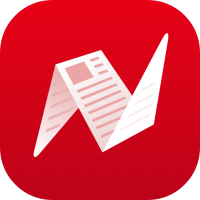 This is original content from NewsBreak's Creator Program. Join today to publish and share your own content.