Goldfish are, and have been for years, a very popular pet. Although they're not usually given away as prizes at fairs anymore (animal welfare is more important than taking home a fish in a bag!), lots of children and their parents have home aquariums, and goldfish - because they're such a brilliant orange color, relatively hardy and strong, and easy to look after in cold water - are far and away one of the most popular choices for an at-home fish.
Which is all well and good, until for whatever reason it's time to get rid of the fish. It might seem humane to let them go into a local stream, river, or pond - after all, they're so tiny, and they cope in cold water so it's not cruel, right?! - but it turns out that it's not the fish that suffer when they're let free to live and breed in the wild. No, it's the delicate ecosystems of lakes and waterways that were never designed to cope with giant versions of domestic fish.
And "giant" is exactly what they are. This week, officials in Minnesota pointed out that the existence of huge football-sized goldfish in Keller Lake is disrupting the quality of the water. They issued a plea on Twitter, along with a photograph of one of the spooky, giant fish:
Please don't release your pet goldfish into ponds and lakes! They grow bigger than you think and contribute to poor water quality by mucking up the bottom sediments and uprooting plants. - City of Burnsville
Minnesota conservation officials have pointed out that other domestic fish are often found in wild water, including koi carp and piranhas, but it's the sight of such comically oversized goldfish that has really driven the message home to pet owners. These giant impostors compete with their wild cousins and can also disrupt the pH of algae, which means that the whole system of the lake can be affected for years to come.
The moral of this story is clear: if you get your kid (or yourself!) a pet goldfish, keep it in a tank or pond for its whole lifespan. A fish is for life, basically, and will grow to fit the size of its home. If you release it into a wild lake, there's no telling how huge it could get - so keep it at home.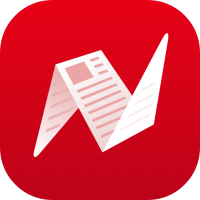 This is original content from NewsBreak's Creator Program. Join today to publish and share your own content.