I live in the UK. For the longest time, I thought that an American "conservator" was the same as a British "deputy". I thought the roles were basically interchangeable. They seemed so similar! And yes, there are lots of similarities on the face of it.
In both countries, a judge is initially presented with evidence that a person has lost their mental capacity (or, in America, that they are "incompetent" — which is a bit flimsier) and that the person needs help. In both countries, a person is appointed by the judge to provide that help, by having access to the bank accounts, property deeds, and other financial assets of the person who lacks capacity. And in both countries, it's also possible to have someone appointed not only to handle the finances but also the medical, social, and personal needs of someone who lacks the mental capacity to make safe decisions about these things themselves.
But they are not the same
What I did not fully understand — not until I watched I Care A Lot, which terrified me, and then when I kept abreast of the coverage of Britney's high-profile attempts to remove her father from his involvement with her affairs — is that the way it works in England is not quite the way it works in the States. There are differences. (For example, the term "incompetent" vs. the term "lacking in mental capacity", which is arguably easier to define). One difference, indeed, strikes me as absolutely key.
And that difference is: in the States, a conservator can pay him- or herself a salary for their role. In England, however, that's expressly forbidden. Every year, the deputy must submit detailed and full accounts to the Office of the Public Guardian, detailing what they have spent on behalf of the person they are caring for. The deputy is of course entitled to reasonable recompense for out-of-pocket expenses such as fuel and other travel costs, and professional deputies such as lawyers can submit invoices for their time, but these costs are very strictly assessed and they are sometimes denied.
A deputy spending over about £500 ($700) in a whole year on "extraneous expenses" might be questioned, here in England, as to what they could possibly have needed to buy and how their purchasing benefited the person for whom they were acting as deputy. The system really is that strict. And in the absence of decent evidence for the need regularly to spend money that belongs to the person they are caring for, a deputy could be removed by the Court.
Compare this to the widely-reported way that Jamie Spears has been using Britney's money on her behalf while acting as conservator. Not only has he been paid a $16,000-per-month salary since he took over the role in 2009, but he's also been entitled to a percentage of her income from the highly lucrative ticket and merchandise sales when Britney is on tour or on one of her Las Vegas residencies. Plus rent for office space and, of course, the legal fees for endless debates about the conservatorship itself. The list goes on, and Forbes magazine estimates that Spears' father has been paid around $5m since he took over as conservator.
It's not just about the money, of course
I have no doubt that Jamie Spears would argue that he was entitled to such a vast income over the past 13 years because, in his role as her conservator, he has turned Britney's finances around; he's protected her from preying outsiders who might want to get their hands on it, and he has stopped her from making poor financial decisions as well as masterminding her stage career and ensuring that she was able to keep working and earning despite her allegedly poor mental health.
But that brings me to another key principle of English law that governs deputyships. Best interests. It's a fundamental tenet of the Mental Capacity Act 2005, which is the Act that governs deputyships and established the ground rules for the way they work today. Under the over-arching concept of "best interests" are five key principles that must be observed when acting as a deputy:
Every adult must be assumed to have capacity unless proved otherwise;
An adult must be given all opportunities for help with making their own decisions before they are considered unable to make decisions;
A person has the right to make unwise decisions, without this being automatically seen as proof of lack of capacity;
Any act done or decision made on behalf of the individual must be done in the individual's best interests; and
Anything done for the person should be done in a way that is the least restrictive of their basic rights and freedoms.
Britney Spears, despite the shocking use of the term "dementia" on her initial conservatorship paperwork, does not give the impression of lacking mental capacity. She is able to sing competently, give a good account of herself in court, and speak articulately on her own behalf. Even if it were to be revealed that she has periodic lapses into medical conditions that restrict her capacity (whatever those might be), she certainly at least has what the English system would call "windows of lucidity", or periods during which her mental capacity would be deemed sufficient to make at least some of her own choices.
And there's another murky, blurred line at the heart of the concept of "best interests" when it comes to Britney and the fact that her conservator is so lucratively reimbursed whenever she works. It's a blurred line that is perhaps one of the reasons that English deputies are unable to claim more than reasonable expenses in their role. It's the blurred line between the best interests of Britney — which the conservator ought by law to uphold — and those of the conservator himself.
Becaus whose "best interests" are being served when Britney is escorted out, night after night, to sing to packed theaters in Vegas for extortionate fees? Is that really the right environment for someone who once had "dementia" written on their court papers? How can Jamie Spears genuinely claim that his daughter's best interests are his only concern when he's got so much to gain by making sure that she keeps working?
The thing is, though: he doesn't have to. The American conservatorship system, unlike the English deputyship system, doesn't require him to do that. And the court has made it very clear so far that he's going nowhere yet, having recently already denied one of Britney's requests to put a company (Bessemer Trust) into the conservator role and to end her father's involvement.
The English legal system is very, very far from perfect. (I, of all people, am acutely aware of this). But in the way that it protects people who lack mental capacity, and in the way it empowers people who lacked it once and then regain it again, and in the way it supports vulnerable people to make their own decisions if they possibly can: in those ways, it makes so much more sense to me than the American conservatorship system ever could.
I'm definitely not saying that Britney doesn't need help with her finances. Who knows? Maybe she is chaotic and turbulent and vulnerable. Maybe she shouldn't have the right fully to access her own fortune because to do so would actively harm her.
But at the very least, some weight should be given to her voice when she clearly says what she doesn't want. And what she has said, time and time again, is that even if a conservatorship remains in place, the conservator should not be her father. She wants anyone else, but not her father.
How is it in her best interests to ignore her views on this?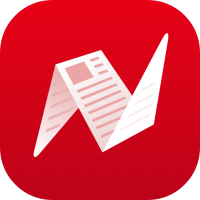 This is original content from NewsBreak's Creator Program. Join today to publish and share your own content.