Last summer, my friend and I took our teenaged daughters to a drive-in movie, to a screening set up as part of Covid-friendly local entertainment. The film that was showing was Grease. I hadn't seen it in years, and I was quite excited as the opening credits began to roll.
It's a classic film, isn't it? All those clearly-in-their-30s teenagers. All that angst and hairspray; all those shakes and burgers at the diner and the clearly separate tribes. Sandy's mocked for her clean-cut virgin status; Rizzo suffers humiliating whispers wherever she goes because of her "easy" ways.
The central theme, though, is a tale as old as time. It's the perennial trope that has kept chick-flicks and teen fiction alive through the ages. It's the plot that forms the beating heart at the center of all the love stories that ever really spoke to us. Just think of Johnny and Baby in Dirty Dancing.
It's the narrative that tells us women, loudly and clearly, that a bad boy is the ultimate prize for a girl. That moody, silent dude who treats us badly in public and blows hot and cold with his emotions? That, says film after film and book after book, is exactly who we want.
It isn't easy, though. We are told that too. Our bad boy will be a hard-won prize if we manage to succeed in snagging him. We will have to change our hair, our clothes, our attitude, our entire outlook. Yes, they might compromise a little bit in return (how cute, when Danny Zuko tried a bit of track running?!) but they will never, ever compromise for us even half as much as we have to for them. Why should they, when they're the ultimate prize just as they are?
And then, once we've successfully managed to change our entire selves, they might deign to walk over to us (at the end of a dance, or a school fair, or a party) and give us that longed-for public kiss. Fade to fireworks. The unspecified happy ending starts here.
Notably, we don't often get details of that happy ending. But who cares? We won! We snared ourselves that bad boy!
As Danny and Sandy's car rose into the sky on the drive-in cinema screen and we all turned our own car engines on again to leave, I was still trying to process how utterly bizarre the story's premise really is, especially in the context of modern-day feminism.
It occurred to me that its core message — repeated in so many other films — is damaging not only to the expectations of teenage girls such as my daughter but to their brothers too. Because in all of these famous and well-loved stories, the nice boy is never the hero.
Girls, we are told in these films, will always leapfrog over the good guys. They will walk straight past the remembers-his-mum's-birthday and calls-when-he-says-he-will boys without even glancing back. They might not mean to, but in the end, they will trample right over them to get to the dudes in black leather jackets who never call and whose presence is felt more in their endless, conspicuous absence.
Sandy's handsome blond diner date in Grease is no more than a punchline to Danny's jokes. Baby's prospective hotelier suitor in Dirty Dancing is just a joke, full stop. He's an amusing plot twist and he can't dance.
What incentive does this sort of storyline give, to my kind and gentle son in his late teens, navigating the dating landscape? If he watches these films he's being quietly told that he can't hold a girl's interest for long, because — in essence — he just isn't, well, mean enough.
Because when a guy calls when he says he will, and when he is considerate and kind, and shows up on time every time — there's no emotional rollercoaster. There's no plot. There's just a gentle progression of mutual respect, and where's the thrilling romance in that?
Through the classic books and films that most of us — as adult women today — were raised watching and reading, we have been effectively wired to believe that love has to be hard-won to be worth anything. We know that it never runs smooth, that playing hard to get is essential and that we're supposed to agonize endlessly over whether our prospective partner really likes us or not.
The thing is that all of this, the swoops of the "loves me, loves me not" rollercoaster of abandonment and adoration is basically fine, when you're a teenager. Youthful relationships, with their wildly capricious power balances and their ridiculous compromises, are par for the course when you're still learning who you are.
The problem comes when over time, those messages become entrenched and absorbing a narrative that sees men rewarded for being selfish and self-absorbed — while women are simultaneously rewarded only for changing themselves to suit what these men want — is exactly the way that gaslighting works.
We wouldn't accept a friend who popped up in our lives according to only their own schedule and who made us feel uncertain, every time, of whether they wanted to hang out with us or not. We'd tire of that very quickly. But so many films and books make us think that a boy who does that to a girl is a desirably cool, moody guy with untapped depths of deep feeling. (Newsflash: he isn't. He's just a bad-tempered selfish guy treating us badly, but he's somehow been given a pop culture pass to get away with it).
So, yeah. I think it's time to change the stories. Not to censor the old classics completely — Dirty Dancing and Grease are entertaining films, if just for their music alone! — but we need to allow different tropes to triumph now. It's high time for the nice guys to take the spotlight. Because that's where they belong.
Nobody should put them in a corner.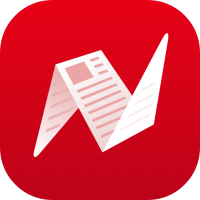 This is original content from NewsBreak's Creator Program. Join today to publish and share your own content.