We'd been married for two years and we were away on a mini-break, which was a rare thing in those days because we had very little money. Also, we'd taken our children with us, because they were very small, so it wasn't exactly a romantic mini-break. But still. We were on holiday. It was a treat.
The deal was this: we would meet some friends for lunch and have a day at the aquarium with the children, and then we would put the children to bed in the hotel and I would stay with them while my husband would go out for the evening, to have a meal and party with his friends from school and university.
We were in our twenties, and no one we knew had kids yet. No one was married. We felt like aliens; this whole mini-break had been planned around a catch-up with friends who still had very different lives to ours. My husband's night out with his friends was my idea. I wanted him to enjoy himself. I felt like a very good wife.
Everything went as planned. The children pointed happily at various colorful fish and we had a cheap lunch at one of those Chinese buffets where everything is slightly dry and curly from spending hours under golden warming lamps. It was fine, it was fun. And then we bathed the children at the hotel and my husband headed out into the twinkling city to meet his friends. I put the children to bed, I read my book, I slept.
Around 2 am, I woke with a start as the door of the hotel room opened and my husband stumbled into the room. He pulled off his clothes in a fluid movement as he crossed the room to the bed, and crawled under the covers beside me, spooning me as always. I nestled into him, but I could smell something strange. "Are you…wearing women's perfume?" I asked, sleepily.
"Oh, we went to some posh club because my friend Jay knew the girls on the door through work," my husband mumbled, through a veil of beer fumes. "They all hugged us and made a fuss as we went in, you know the deal." I didn't know the deal, but I did know my husband, and he's absolutely not a liar. I knew that much, and so I went to sleep.
In the morning — short hours later — I woke up before the children, feeling cold and strange. Something was wrong. Precisely because he had never lied to me before, I just suddenly knew that my husband had been lying to me when he told me how the perfume scent had appeared. It was a strange, unusual feeling, like when a lift stops suddenly.
When he woke up I said to him, straight away "You lied to me last night and I don't know what really happened. I don't care what really happened, actually. But I do want to know why you lied."
Straight away, he told me everything. The "posh club" that they had been to was in fact a famous strip club. Jay, his friend, was involved with the club through his high-flying job in advertising, and he had given all of his friends a bundle of pre-paid tokens with which to purchase lap dances.
My husband had paid for a lap dance and been taken to a private room where a woman had danced for him. That was why he smelled so strongly of perfume — she had put her arms around his neck as she gyrated in front of him and over his knees. It was all very regulated; I knew that he had not touched her, because this was forbidden. It was transactional.
And yet.
I was floored by what had happened. I had not expected to feel so utterly betrayed. Intellectually, I did not believe — in fact — that I had been betrayed. Not exactly. I was just twenty-three and my feelings weren't yet strongly formed on the subject, but I had a vague sense of believing, on an academic level, in the notion of female agency and empowerment.
I knew the chain of strip clubs and I knew they were seen, generally, as a way for women to effectively get one over on men. (This was a long time ago). The concept of using one's strong body to earn money from weak men in this way still felt kind of rebellious and powerful, kind of like something I should endorse as a feminist, but — but. I just felt absolutely awful about it.
My reaction was all about me.
I still remember standing alone in front of the hotel bathroom mirror, plucking at the folds of post-pregnancy flab on my stomach, the livid red stretchmarks that still decorated my skin. I looked at my own face, which was doughy with tiredness. I felt twenty years older than I actually was.
I imagined the taut, lithe body of the woman in the club, her power, the strength of her dipping and weaving in front of my husband's eyes and then I remembered his arm snaking around me when he got into my bed. I shuddered at the contrast I imagined between the feel of my stomach, set against the memory of the sight of hers. It taunted me.
I cried all the way home, three full hours of sobbing in the car as I drove and my little children dozed in the back. I couldn't help it. I felt utterly bereft. I couldn't make sense of why I was so upset.
I couldn't articulate how something I knew to be my husband's careless, idiotic mistake — and that I knew now was deeply regretted — had torn right through the fabric of who I believed myself to be. It had shorn off the fragile tendrils of my self-esteem, which were only just re-budding after the strange immersive experience of pregnancy and early motherhood.
My husband was completely mortified. He was appalled with himself for lying; and for being part of the crowd of young men who had paid for the (highly supervised) attention of the dancers at the club; and for being the sort of man, even for one night, who had been part of a boorish crowd heading to a strip joint. Even a famous, humorously well-attended one.
But he was frightened, mostly, of how devastated I was. It wasn't wrath. I didn't feel angry, I felt…dissected. Flayed. In pieces. If you'd asked me 30 hours earlier how I'd have felt to learn my husband had received a private dance from a stripper, I would have laughed in your face. I'd have said he would never do that, but then I'd have said "well, I don't think it's cheating. So I'd be annoyed, but I'd get over it."
I didn't feel like I'd get over this. I toyed with the idea of leaving my husband, so terrible did I feel about the whole thing. Now, typing that, I can't believe I reacted as intensely as I did — but that's what happened. If the children had not been so very small, I think I would have left, even if only temporarily. As it was, it took many weeks before I felt our marriage was anywhere close to how it had been.
Writing about the experience now, I can remember the sheer misery I felt then, but I can see how much of my reaction was tied up in my own self-esteem. Because I hated my body so much at that time, I was unable to see past the comparison I drew in my mind's eye between my own soft, malleable self and the fit, athletic body I imagined the dancer to be wielding. I couldn't think about the facts of what had happened because I always stumbled over that image and my mind would go no further.
This all happened nearly two decades ago, and the person I was then is not the person I am now. In all of the time since my husband has done nothing to betray my trust again in any similar way; he inevitably drifted from that group of friends, and in any case, they have now all grown up — much as I have.
But the lesson I learned from how I felt in the moment of that long-ago revelation has stayed with me. And that lesson is this: that no matter how much you can view any given scenario through an intellectual lens, unless and until it happens to you, you must and cannot ever predict or judge anyone's reaction to it.
Whenever I have a knee-jerk judgment reaction to anything — "why on earth doesn't she leave him?" "what's she thinking, letting her child do that?" — I remind myself of this. That no one can actually predict how they will react to an event, no matter how much they might imagine it, or no matter how self-assured they might seem to be.
Now, if my husband were to make a similar visit and have a similar experience (hard as it is to picture such a thing), I honestly imagine in the abstract that my reaction would not be so visceral. I imagine I would be able to be more intellectually detached, although I would still not be happy about it. I know myself better, now, than I did then and I am far more at peace with who I am.
But I know better, now, than to try to predict my own reaction.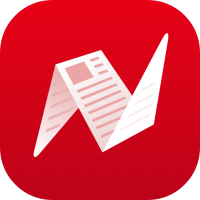 This is original content from NewsBreak's Creator Program. Join today to publish and share your own content.