He's a straight white cis man and once at a party he tried messily to kiss me on a dark staircase, even though his best friend is my husband and even though I had not said that I wanted to.
These days, many years on from that staircase fumble he posts on Facebook, all the time. He's building a brand and he's a dude. A bro. He wants people to know he's a good man, a good dad, a good person. But he keeps it light: no politics, no current affairs, no friction.
One Saturday night recently, during the candlelit vigil for Sarah Everard — as women in Clapham Common were thrown to the ground by police just for daring to pay tribute to a murdered girl, and all around the country we lit candles on our doorsteps, remembering what fear tastes like and bearing witness to a girl who lost her life to that fear — he posted a picture of a pretty bunch of flowers on Facebook. His caption read:
"It's all a bit constant at the moment, isn't it? Can we just pause the spinning?"
Easy for you, Mr. Tall White Man, wearing your privilege like a tailored suit. Imagine that life. Imagine the ease of it. Imagine if women got to press pause, ever. To opt out, like you can choose to.
Imagine if we got to say "ooh, it's all a bit much. Shall we pause the spinning and have a few days where we don't have to think about whether or not we can use our keys as a weapon if we're walking home late, or whether or not our boss might be inappropriate today, or whether or not it's weak and unsisterly just to laugh his comments off if that does happen so we can keep our jobs, because we're so tired?" Imagine that world.
We can't. Women can't pause the spinning because the spinning is all that there is for us. To be in a position where "it's all a bit constant" and you are ready for a break from the social media hum - that's privilege, right there. If it feels "all a bit constant" now, it's a small taste of how it's been for women for years and years already.
I wanted to say all of that on the Facebook post from the Tall White Man but of course, I didn't. I do expect he got to pause the spinning, though, because that's how life works for men like him.
But your attitude, Mr So-Privileged-It-Hurts? That's what needs to change. Urgently.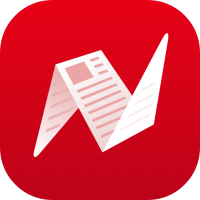 This is original content from NewsBreak's Creator Program. Join today to publish and share your own content.